Ted Stevens Dead in Plane Crash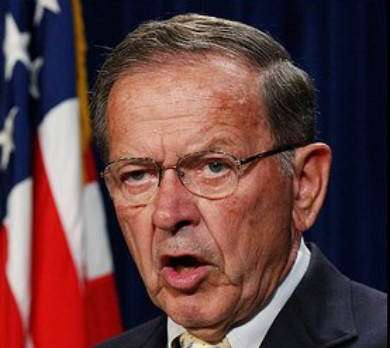 Ted Stevens, the longest serving Republican senator in U.S. history, was killed in a plane crash today. The Bridge to Nowhere champion, who lost his 2008 re-election bid after being convicted of lying to conceal gifts he was legally required to report, won a post-defeat victory five months later, when the Justice Department withdrew the charges against him, effectively nullifying his convictions, because of prosecutorial misconduct. As I argued after his indictment, Stevens' real crime was his record of "service" to the people of Alaska, which in any other context would be recognized as theft on a grand scale.
More on Stevens here.