Morning Stagliano Roundup
As we await Judge Richard Leon's ruling on whether the government's evidence malfunction will invalidate some of the case against adult video distributor John Stagliano, some more related headlines from around the Intertubes: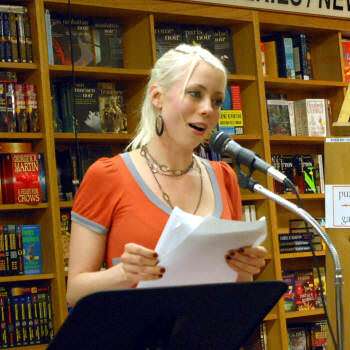 * The Reporters Committe for the Freedom of the Press: Access to High-profile Obscenity Trial Partially Blocked
* Ashby Jones, Wall Street Journal: Obscene or Not Obscene? In D.C. Federal Court, That is the Question
* Amanda Hess, Washington City Paper: Should Porn Star Testify Under Her Real Name?
* AdultFYI.com: Lorelei Lee Revealed as the Madam X in the Stagliano Porn Trial; She Holds a NYU Masters Degree
* Aurora Snow, AVN: "By the prosecution's standard most porn would be considered obscene"
* Dave Weigel, The Atlantic: The Screwing of John Stagliano
* Sing City Chronicles: Reason Gets a Chubby
Follow the latest at reason.com/topics/john-stagliano-trial, correspondent Richard Abowitz's Twitter feed, and at Twitter's #Stagliano.