Justice Department Imports Terrorist into Lower Manhattan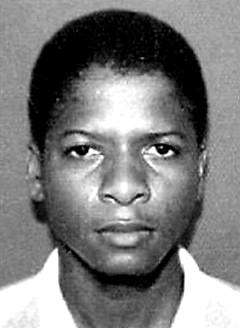 Obama administration officials are having a head/desk moment explaining to Senator Harry Reid (D-Nev.) and John Q. Public why moving prisoners from Guantanamo to the U.S. mainland is not, in fact, a matter of releasing them to wage a jihad in your hometown. Meanwhile, the Los Angeles Times reports that the first Gitmo detainee has been moved to New York City to face trial:
Ahmed Khalfan Ghailani, a Tanzanian national held at Guantanamo since September 2006, arrived at the Metropolitan Correctional Center in New York, which has housed several suspected terrorists during their prosecutions in the federal court for the Southern District of New York, the department said. He was due to appear in federal court today….

Ghailani is charged with murder in the deaths of each of the 224 people killed in the 1998 U.S. Embassy bombings in Dar es Salaam, Tanzania, and Nairobi, Kenya. His March 2001 indictment also accuses him of conspiring with Osama bin Laden and other members of Al Qaeda to kill Americans anywhere in the world, according to the Justice Department.
Note that the U.S. mainland's prisons already hold a motley crew of terrorists—355 of them, of both the Muslim and non-Muslim varieties—who make Ghailani look pretty unremarkable. Defying expectations, they have difficulty terrorizing Americans from cells in ADX Florence.
Hop over to USA Today for this totally reasonable reaction to the transfer:
"This is the first step in the Democrats' plan to import terrorists into America," said House Republican leader John Boehner.
For Reason's coverage of Gitmo, look here, here, here, here, here, and here.