Maybe Tobacco Causes Memory Loss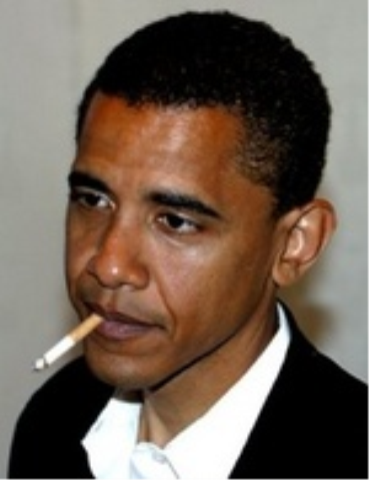 While Barack Obama seems to have exaggerated his illegal drug use, he has at the same time underreported his use of a legal (for now) drug: tobacco. On MSNBC's Hardball last night, ABC correspondent Jake Tapper notes, Obama admitted that he snuck a cigarette here and there after he officially quit in February 2007. Yet when Tapper ran into a smoky-smelling Obama at the Capitol last August, the senator's campaign insisted, even after consulting with him, that he hadn't smoked at all in months.
Obama is a co-sponsor of the Family Smoking Prevention and Tobacco Control Act, currently making its way through Congress. Shouldn't he be setting an example by exercising a little more smoking prevention and tobacco control of his own?
[via TMZ]