The Volokh Conspiracy
Mostly law professors | Sometimes contrarian | Often libertarian | Always independent
Recent articles by Lawfare and Walter Olson perform a valuable service on this front.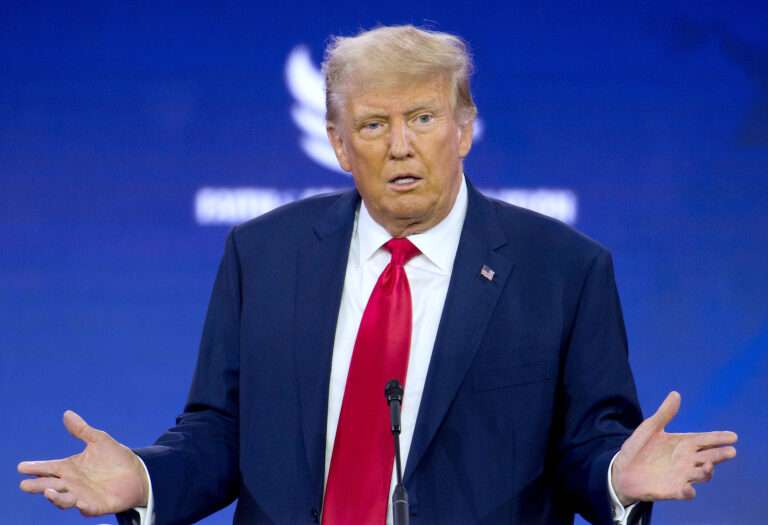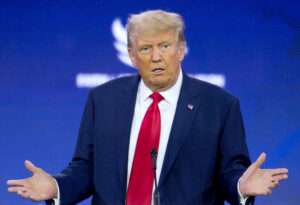 Lawfare and my Cato Institute colleague Walter Olson have recently posted valuable articles explaining the criminal charges filed against Trump for his efforts to overturn the results of the 2020 election, and clearing up some common misconceptions about them.
The Lawfare article, coauthored by six experts, systematically goes over the legal issues involved in all four counts against Trump. In the process, they clear up some notable misunderstandings, particularly claims—advanced by the editors of National Review and conservative legal commentator Andrew McCarthy—that the definition of "fraud" under federal law isn't broad enough to cover Trump's actions. While that may be true under the federal wire fraud statute and some other laws, it is not true under the statutes whose violation Trump is actually charged with.
For example, 18 U.S.C. § 371 makes it illegal for two more people to "conspire either to commit any offense against the United States, or to defraud the United States, or any agency thereof in any manner or for any purpose." As the Lawfare article explains,the Supreme Court has long interpreted this as going beyond financial fraud, to include any actions that "interfere with or obstruct one of its lawful governmental functions by deceit, craft, or trickery, or at least by means that are dishonest."
Lawfare also covers  18 U.S.C. § 241, the Reconstruction-era law which makes it a criminal offense for "two or more persons [to] conspire to injure, oppress, threaten, or intimidate any person … in the free exercise or enjoyment of any right or privilege secured to him by the Constitution or laws of the United States…" National Review is wrong to suggest that this law only criminalizes "violent intimidation and forcible attacks against blacks attempting to exercise their right to vote." As Lawfare notes, longstanding Supreme Court precedent has enabled prosecutors to use Section 241 to "prosecute a range of election interference schemes, including those aimed at preventing individuals from casting votes as well as those seeking to deprive cast votes of their lawful effect." Trump's efforts to substitute fake electors for the real ones, pressure state officials to falsify vote counts, and compel Vice President Mike Pence to illegally block certification of the electoral vote all qualify under this rubric.
For his part, Walter Olson has a helpful critique of claims that prosecuting Trump on these charges violates the First Amendment:
Nothing in the charges filed Wednesday seeks to punish the former president for speech or advocacy as such. While the indictment does recite many things Trump said and calls them false, it identifies each such statement as being part of an overall course of conduct satisfying the elements of a crime under one of four federal statutes: conspiracy to defraud the United States, 18 U.S.C. section 371; conspiracy to obstruct an official proceeding, 18 U.S.C. section 1512(k); obstruction of and attempt to obstruct an official proceeding, 18 U.S.C. section 1512(c); and conspiracy to deprive persons of protected rights, 18 U.S.C. section 241.

It is long established and ordinarily uncontroversial that speech can lose the protection of the First Amendment if, for example, it seeks to intimidate a public official into shirking a legal duty, or if it consists of the submission of forged documents to a government agency, or if it solicits or facilitates crime generally (this past term's Supreme Court decision in United States v. Hansen, criticized by colleague Thomas Berry on a different issue, reiterated that last simple truism). Speech that is part of a conspiracy to accomplish those things may be unprotected as well.
Walter also explains why this prosecution is fundamentally different from efforts by some on the political left to criminalize political "misinformation," which he (and I) have long opposed. In addition, he goes over several other issues involved in the prosecution, including covering some of the same ground as Lawfare.
In addition, he has some useful commentary on the issue of whether Trump must be acquitted because he genuinely believed the election was stolen from him. I discussed that issue in some detail in my own previous post about the indictment. As noted there, and more fully described by Orin Kerr, there is in fact extensive evidence that Trump knew he had lost. Additional evidence on that point comes from his Attorney General, William Barr, who discussed the election with Trump extensively at the time, and recalls that "he knew well he lost the election."
Furthermore, it's far from clear that proving Trump knew this is essential to get a conviction conviction. Even if Trump genuinely thought he won, it was still illegal for him to try to substitute fake electors for the real ones, and to pressure Pence into trying to block the electoral vote count despite lacking any legal authority to do so. I made some additional points on this issue here.
The pieces by Lawfare and Walter Olson won't be the last word on the debate over this indictment. But they do advance the discussion by going over key issues in detail, and refuting some common misconceptions.