The Volokh Conspiracy
Mostly law professors | Sometimes contrarian | Often libertarian | Always independent
Ilya Somin's speaking engagements for the Spring 2023 semester. Most are free and open to the public.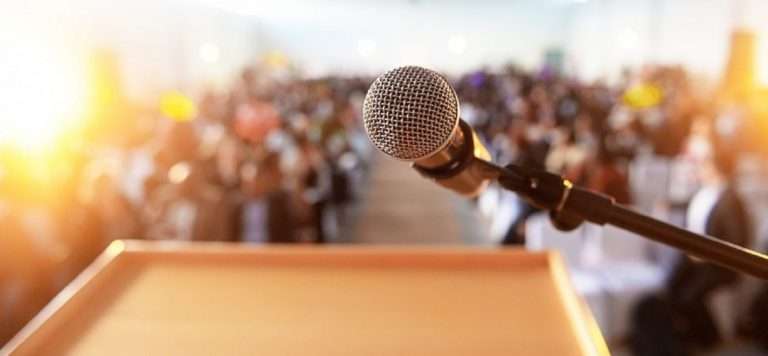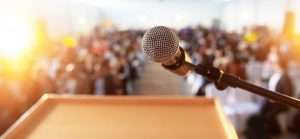 This post is a list of my upcoming speaking engagements for the Spring 2023 semester. Unless otherwise noted, all events are free and open to the public—and in person.  The listed times are those in the time zone where the event is being held.
I will add additional events and information to this post, over time. In the meantime if your university, think tank, research institute or other similar organization would like to invite me to speak (either virtually or in person) on any topic within my expertise, I am open for business! You can get an overview of the issues I write and speak about at my website.
January 25, 7-8:15 PM, Georgetown University Law Center, Washington, DC:Panel on "Higher Education and the Law,"  Panel will have a Q&A format, so I will not be giving prepared remarks. Other participants include Prof. Blake Morant (former George Washington University law school dean), Prof. Erica Hashimoto (Georgetown), Andrew Cornblatt (Dean of Admissions, Georgetown University Law Center), and Ishan Blatt (Jenner & Block, moderator). Co-sponsored by the Coke Inn, Georgetown University Law Center, the Georgetown Center for the Constitution, and ICAP.
Jan. 26, 5:30-7:30 PM: Scalia Law School, George Mason University, Hazel Hall, Rm. 215, 3301 Fairfax Dr., Arlington, VA. "Migration Rights and Refugee Crises." A talk covering current refugee crises, based in part on my book Free to Move: Foot Voting, Migration, and Political Freedom. Sponsored by the Washington, DC Amherst College alumni association. Additional information and RSVP here (though registration is not required). This event is open to Amherst College alumni and George Mason University students and faculty.
Feb. 1, 12-1:15 PM, Institute for Liberal Studies, Ottawa, Canada: "Liberty in Science Fiction and Fantasy." A presentation on the role of libertarian ideas in these immensely popular genres. Online seminar—free with registration. Free registration here.
February 2, 5-6 PM (tentative time), Cornell Law School, Ithaca, NY: "Biden's Loan Forgiveness Plan as a Trumpian Abuse of Emergency Powers." Debate with Prof. Michael Dorf (Cornell). Sponsored by the Cornell Law School Federalist Society.
February 9, 12-1:15 PM (tentative time), Northwestern University School of Law, Chicago, IL. "The Case for Libertarianism" (tentative title). Debate with Prof. Andrew Koppelman (Northwestern). Sponsored by the Northwestern University Federalist Society.
Feb. 18, 10:30-12:30 AM,  Cralle Theatre, Wyatt Center for the Arts, Bellarmine University, Louisville, KY: "Judicial Review, Political Ignorance, and Voting with Your Feet." Constitution Symposium.
February 24, 10:15-11:45 AM, Francis King College of Law, University of Maryland, Baltimore, MD: "The Supreme Court and the 'Major Questions' Doctrine." Symposium sponsored by the Maryland Law Review.
March 4, 2-3:45 PM, Federalist Society National Student Symposium, University of Texas Law School,  Zlotnik Family Ballroom, AT&T Hotel and Conference Center, 1900 University Ave, Austin, TX: "How Federalism Can Promote Unity by Empowering Diversity," panel on "Does Federalism Lead to a More United or Disunited Democracy?" Other participants include Prof. Jud Campbell (Univ. of Richmond), and Prof. Michael Greve (George Mason).
March 10, Loyola University New Orleans, College of Law, New Orleans, LA, time TBA: "The Case Against Court-Packing." Loyola Law Review symposium.
March 23, noon-1:15 PM University of Michigan Law School, Ann Arbor, MI: "The Free Market Case for Open Borders Immigration."
April 15, Drake University Law School, Des Moines, IA, time TBA. "Why the Supreme Court Should Rule Against the Use of Racial Preferences to Promote 'Diversity'." Panel on affirmative action. Debate with Prof. Vinay Harpalani (University of New Mexico). Conference on "The Scales of Justice Tilt Right: Abortion, Affirmative Action, and the Administrative State." Sponsored by the Drake University Constitutional Law Center.