What Brothels Can Teach All of Us About Risk
Allison Schrager's An Economist Walks Into a Brothel demystifies sex work, big-wave surfing, horse-breeding, and other high-risk professions.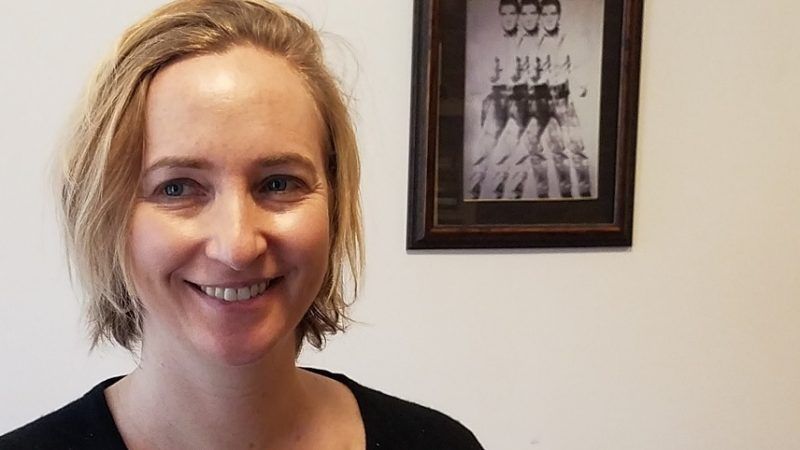 Just when you might have thought that economics was played out as a way for us to understand the world, along comes Allison Schrager, a Ph.D. economist who writes for Quartz, teaches at New York University, and is the co-founder of LifeCycle Finance Partners, a risk-advisory firm.
She's the author of the provocative new book, An Economist Walks Into a Brothel: And Other Unexpected Places To Understand Risk. In the opening chapter, Schrager describes spending time at Nevada's famous Moonlite Bunny Ranch and learning how both sex workers and customers pay a premium to minimize and manage all sorts of risks involved in legal prostitution (the prostitutes don't have to worry about screening potential customers or being arrested, for instance, and the johns don't have to worry about being ripped off, blackmailed, or catching a disease). She hangs out with paparazzi who stalk celebrities for high-value candid photographs worth tens of thousands of dollars but more often end up with no pictures at all. She attends an annual conference where big-wave surfers share information and new ideas about minimizing potentially deadly risks inherent in their sport. Other chapters cover professional poker players, horse breeders, a major battle in the 1991 Iraq War, and more.
Schrager combines an economist's analytic framework with a journalist's eye for detail and narrative, resulting in a book that is both difficult to put down and helpful when it comes to managing the risks we face every day, from planning for retirement to switching jobs to thinking about romantic relationships. An Economist Walks Into a Brothel also carries with it an implicitly—and at times explicitly—libertarian message about intentionality and responsibility when it comes to living life to the fullest. Schrager notes that there's no way to fully eliminate risk in our lives but that by using tools provided by financial economics, we "can make better choices and reduce risk."
Subscribe, rate, and review our podcast at iTunes.
Listen at Stitcher by going here or clicking below:
Listen at SoundCloud below:
To watch a separate video interview I conducted with Schrager, go here now.
Don't miss a single Reason Podcast! (Archive here.)
Subscribe, rate, and review our podcast at Google.
Subscribe and listen at Spotify.