Is Hollywood Overthinking Representation?: Podcast
The perils-and profits-of being identity-focused in business, content, and audience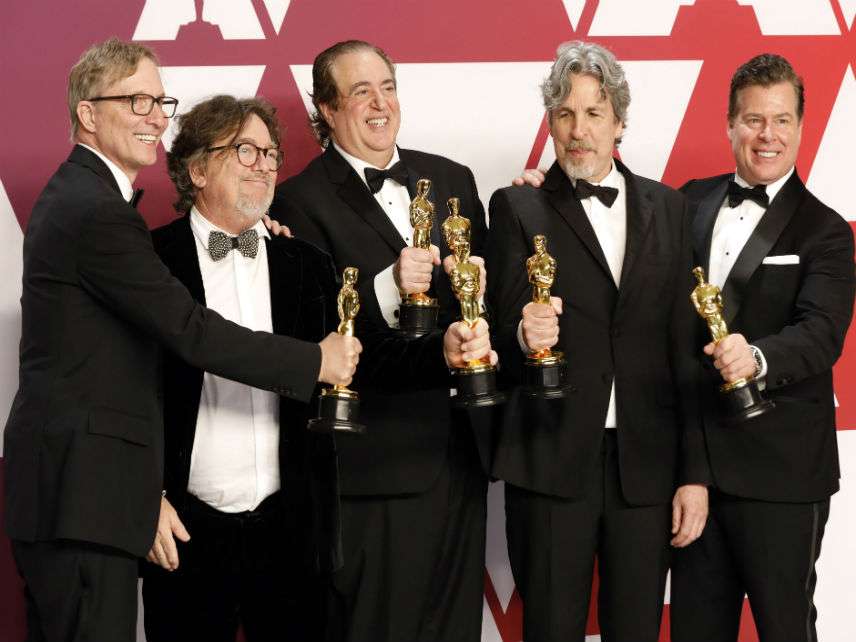 On last week's Editors' Roundtable episode of the Reason Podcast, guest star Stephanie Slade argued near the end that the racial-reconciliation movie Green Book feels a bit out of step with where America's cultural conversation has moved these past few years. Boy howdy, judging by the torrential response to the movie's Best Picture victory at last night's Academy Awards. So let's pick a fresh scab, courtesy of returning Editor in Chief Katherine Mangu-Ward, who wrote a provocative piece in this weekend's New York Times under the headline, "Stop Counting Women: Quotas and tallies won't bring real progress on gender parity."
Mangu-Ward and the rest of the gang (Nick Gillespie, Peter Suderman, me) have an extended conversation on representation, audience-growing, opinion journalism, the malleability of Spider-Man, and related controversies, including (natch) some of the greatest libertarian movies in history. Also coming under discussion are Venezuelan war-mongering, mixed metaphors, and the expansion of "Selective" Service registration to include lady-folk.
Subscribe, rate, and review our podcast at iTunes. Listen at SoundCloud below:
Audio production by Ian Keyser.
'Songe D'Automne' by Latche Swing is licensed under CC BY-NC-SA 2.0
Relevant links from the show:
"Kurt Loder Wants Lady Gaga to Win an Oscar," by Nick Gillespie
"Are 'Inclusion Riders' a Libertarian Solution to Workplace Inequality or P.C. Run Amok?" by Nick Gillespie
"The Case for Gender Anarchy," by Elizabeth Nolan Brown
"What Do 'Women in Liberty' Want?" by Elizabeth Nolan Brown
"The Time for an All-Male Military Draft 'Has Passed,' Says Federal Judge," by Elizabeth Nolan Brown
"Federal Court Rules Male-Only Draft Registration is Unconstitutional," by Ilya Somin
"Rand Paul to Introduce Muhammad Ali Bill to End Selective Service," by Ed Krayweski
"End, Don't Extend, the Draft," by Sheldon Richman
"Should Women Be Required to Sign Up for the Military Draft?" by Ronald Bailey
"Marco Rubio's Veiled Call for Military Intervention in Venezuela Is a Bad Idea," by Nick Gillespie
Don't miss a single Reason Podcast! (Archive here.)
---