Will Public Discourse Ever Recover From the Kavanaugh Hearings?: Podcast
Reason's editors discuss the latest Brett Kavanaugh revelations, Rod Rosentein's fate, and how to recover basic norms of political discourse.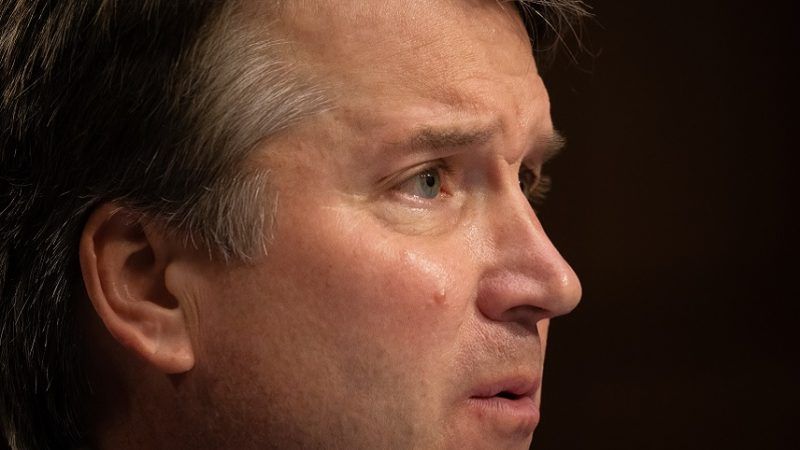 (Jeff Malet Photography/Newscom)
Over the weekend, The New Yorker published explosive new allegations of sexual impropriety by Supreme Court nominee Brett Kavanaugh, this time involving an alleged incident from his freshman year at Yale in the early 1980s. Since then, Kavanaugh has flatly denied everything, President Trump has said he stands with the judge, and The New York Times has questioned the veracity of the new story. The Senate Judiciary Committee is scheduled to hear testimony from Kavanaugh and Christine Blasey Ford, the judge's earlier accuser, on Thursday.
In today's Reason Podcast, Matt Welch, Katherine Mangu-Ward, Peter Suderman, and I discuss the fallout of the Kavanaugh hearing not just as it relates to the future of the Supreme Court but to journalistic norms and public discourse. We also talk about the uncertain fate of Deputy Attorney General Rod Rosenstein, who may be out from his role of overseeing Robert Mueller and the federal probe into Russian influence in the 2016 election. And we talk about what we've been reading, watching, and listening to.
Subscribe, rate, and review our podcast at iTunes. Listen at SoundCloud below:
Audio production by Ian Keyser.
'CGI Snake' by Chris Zabriski is licensed under CC BY 4.0
Don't miss a single Reason Podcast! (Archive here.)