Brett Kavanaugh Is a Done Deal. Will He Be Good for Libertarians?: Podcast
SCOTUS scholar Damon Root says Trump's nominee still hasn't answered pressing questions about government snooping and unchecked executive power.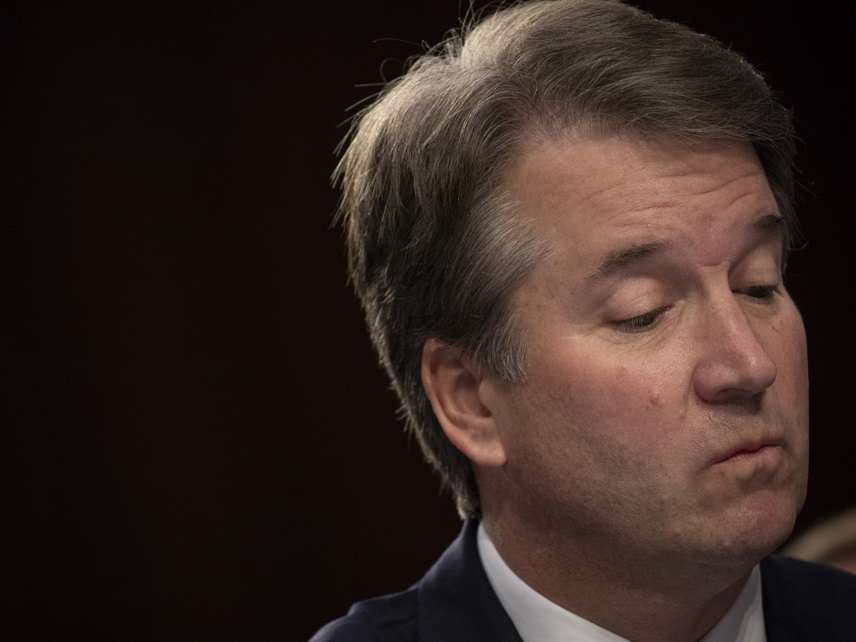 "It's been a circus," says Reason Senior Editor Damon Root of the Senate confirmation hearings for Supreme Court nominee Brett Kavanaugh. Even before the hearings officially commenced, Democratic senators called for a halt to the proceedings. Sen. Cory Booker (D-N.J.) released confidential documents and likened himself to Spartacus, a self-promoting act of "civil disobedience" that mostly earned the likely 2020 presidential candidate tons of Twitter abuse.
In the latest Reason Podcast, Root, the author of Overruled: The Long War for Control of the U.S. Supreme Court, regrets the lack of smart questions from senators and candid answers from Kavanaugh. Root says the D.C. Circuit judge has at times ruled as a strict majoritarian, which is troubling from a libertarian perspective. A former member of the Bush administration, Kavanaugh has also written positively of wide-ranging executive privilege in ways that are especially disturbing during a presidency as embattled as Donald Trump's. We talk about all that, plus the history of confirmation hearings and why they are now so heavily scripted rather than open-ended conversations about judicial philosophy and temperament. Root expects Kavanaugh to be confirmed along strictly partisan lines.
Related: "5 Questions for SCOTUS Nominee Brett Kavanugh," by Damon Root. His blogging and other Reason coverage of the hearings is here.
Subscribe, rate, and review our podcast at iTunes. Listen at SoundCloud below:
Audio production by Ian Keyser.
Don't miss a single Reason Podcast!