'It's Not About Donald Trump Being Crappy, It's About the Government Being Crappy': Podcast
The podcast crew takes on the The New York Times' controversial new hire, Trump's trade war escalations, Medicare-for-all, and 3D-printed guns.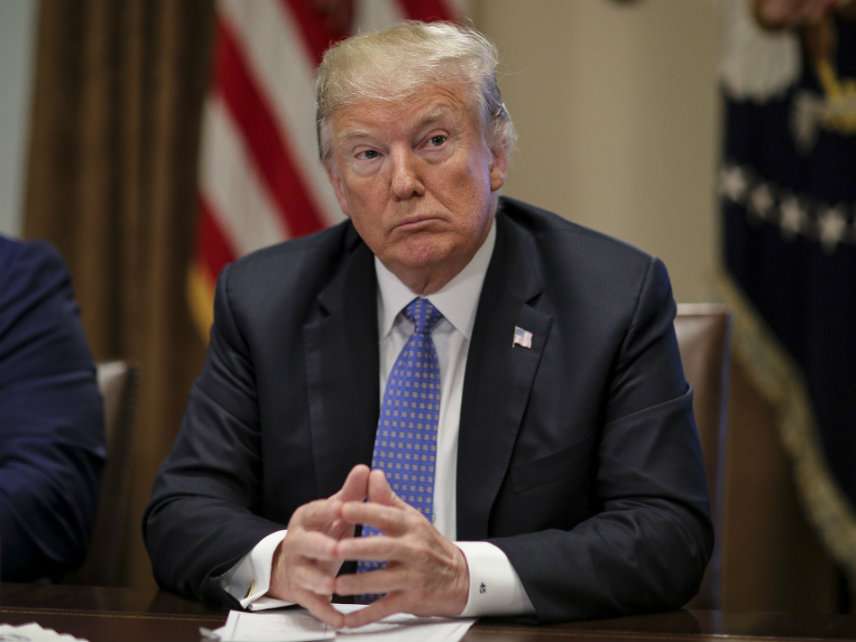 Over the weekend, Donald Trump tweeted that "tariffs are working big time" and said that his trade war would help us pay down the national debt. On today's Reason Podcast, special guests Eric Boehm and Robby Soave join Katherine Mangu-Ward and Peter Suderman to talk about the latest escalations in Trump's trade war and how Trump's bad trade policies are enabling cronyism.
Also on this week's podcast: Medicare for all costs how much? Will 3D-printed guns doom us all? And what are we supposed to make of The New York Times hiring technology writer Sarah Jeong, even with a history of controversial tweets? As always, we end with recommendations for books (Manhattan Beach), television (The Affair), and a video game (Wolfenstein II: The New Colussus).
Subscribe, rate, and review our podcast at iTunes. Listen at SoundCloud below:
Audio production by Ian Keyser.
Music by Nine Inch Nails. Licensed under Creative Commons. (CC BY-NC-SA 3.0 US.)
Don't miss a single Reason Podcast! (Archive here.)
---