What Manafort's Indictment Means for Trump: Podcast
This week's show covers Robert Mueller's Russia probe, Jeff Flake's decision not to run, and the opioid crisis.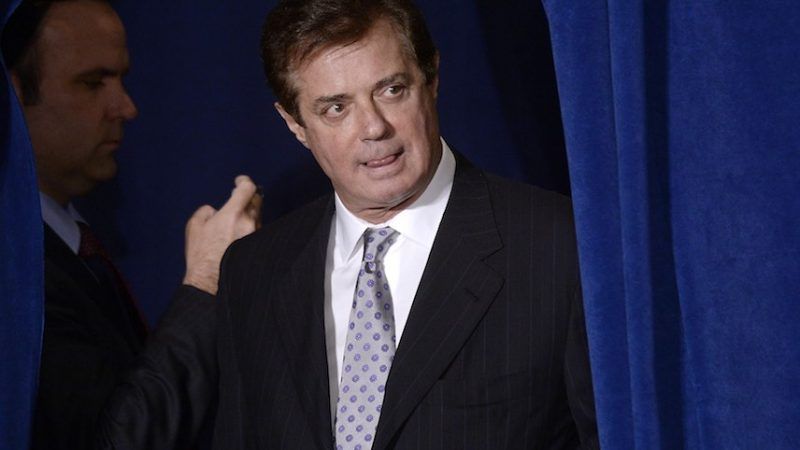 Is former Trump campaign manager Paul Manafort the first domino to fall, or just a garden variety money launderer? On today's podcast, Reason's Katherine Mangu-Ward, Matt Welch, and Peter Suderman discuss the ramifications for Donald Trump and the White House.
They also talk about what Senator Jeff Flake's (R-Ariz.) departure will mean for the GOP, the unforeseen consequences of paid family leave, and the best policies to solve the opioid crisis. Finally, where to avoid cocktail parties in the nation's capital. The conversation was moderated by Andrew Heaton.
Relevant links from the show:
Topic ideas for next week? You can tweet suggestions and links to @Reason #ReasonPodcast
Subscribe, rate, and review the Reason Podcast at iTunes. Listen at SoundCloud below: