How Sugar Subsidies Ruin Halloween
Crony capitalists are getting rich off your candy.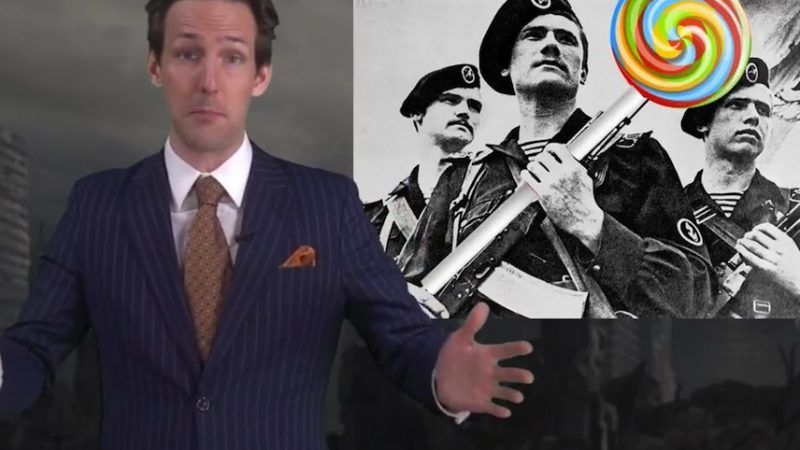 This Halloween while you're getting pudgy from candy, crony capitalists are getting rich off of sugar subsidies. The system is rigged through price controls, subsidies, and tariffs, all designed to protect the sugar industry from competition–and basic math. In the latest "Mostly Weekly" Andrew Heaton tears into the Willy Wonkas gaming the system, and shows why an open market can more than handle your sugar craving.
Mostly Weekly is hosted by Andrew Heaton with headwriter Sarah Rose Siskind. Watch past episodes here.
Script by Andrew Heaton with writing assistance from Sarah Rose Siskind, Brian Sack, and David Fried
Edited by Austin Bragg and Sarah Rose Siskind.
Produced by Meredith and Austin Bragg.
Theme Song: Frozen by Surfer Blood.