Trump Boots Out Immigrant Kids [Podcast]
Reason editors discuss DACA, Artificial Intelligence, federalism, and driverless cars.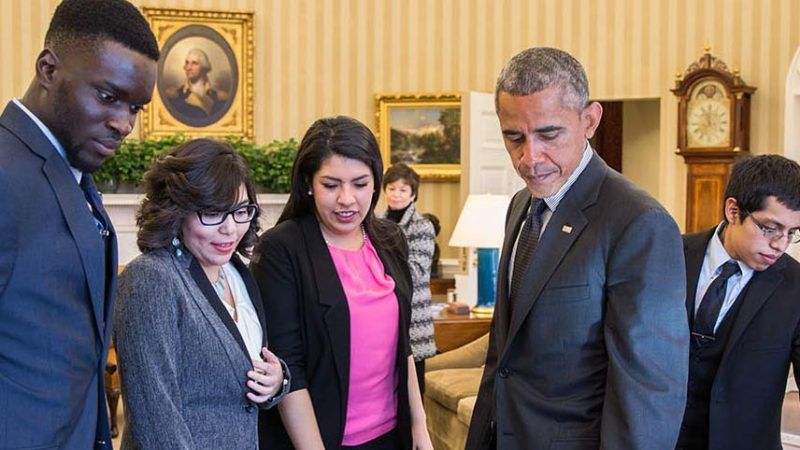 Is Trump merely peeling back his predecessor's executive overreach by rescinding DACA, the Obama-era program that shields immigrant children from deportation, or is the move just disastrous policy that also happens to be morally reprehensible? The latter, says Reason's Nick Gillespie in today's podcast.
"When Republicans start to talk about [the rule of law] it's such horse shit because every law raises priority questions," Gillespie says. "I mean you could technically say pot is still illegal under federal law, so we should be getting rid of all the pot people."
Gillespie joins Matt Welch, Katherine Mangu-Ward, and Andrew Heaton to talk about how Trump's immigration policies set America back.
Plus, why Vladimir Putin fears AI (but you shouldn't), and the connection between driverless cars and the ghost of Barry Goldwater.
Subscribe, rate, and review the Reason Podcast at iTunes. Listen at SoundCloud below:
Don't miss a single Reason podcast! (Archive here.)