DEA Finally Relaxes Prescription Transfer Rules
The change, while welcome, is modest and won't get rid of patients' headaches as they try to fill their prescriptions.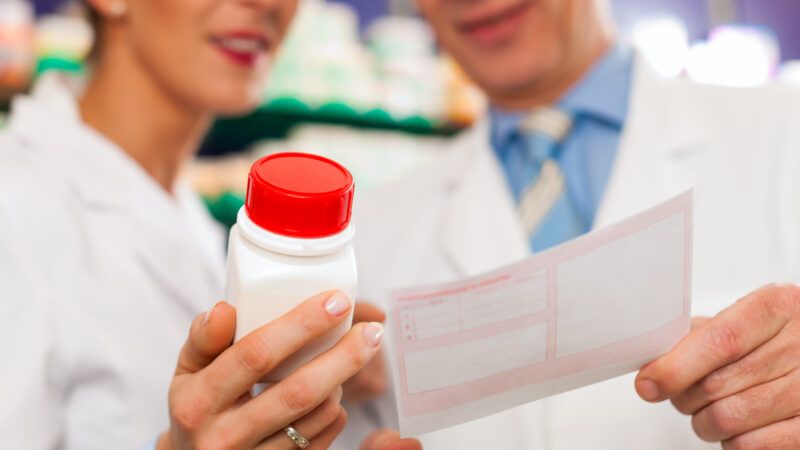 (Arne9001 | Dreamstime.com)
Those who take drugs on the Drug Enforcement Administration's (DEA) list of controlled substances can now have their prescriptions transferred to another pharmacy.
The revised rule, which was announced last week, went into effect on August 28. Before, any prescriptions for Schedule II–V drugs could only be filled at the pharmacy location where it was sent. The rule applies only to electronic prescriptions, and prescriptions for drugs not on the controlled substance list remain free to be transferred.
But the change, while welcome, is modest, and it won't relieve all patients' headaches as they try to fill their prescriptions.
Prior to this revision, if your doctor sent a prescription for codeine cough syrup to your preferred Walgreens but that pharmacy was out of stock, you couldn't just drive to the next closest Walgreens to fill it there; you would have to reach out to your doctor to cancel the original prescription and issue another one to the new location, a process the DEA referred to as "taxing and time consuming for both patients and practitioners."
The revision scraps the need to involve your prescribing physician, but that doesn't mean the process is streamlined: Even now, according to the DEA's announcement, "a prescription can only be transferred once between pharmacies." It further "must remain in its electronic form; may not be altered in any way; and the transfer must be communicated directly between two licensed pharmacists." And finally, "any authorized refills transfer with the original prescription, which means the entire prescription will be filled at the same pharmacy."
While the revision is a positive change over the prior rule, it doesn't go nearly far enough, especially as the U.S. approaches the first anniversary of a shortage of Adderall, a Schedule II drug used primarily to treat attention-deficit/hyperactivity disorder (ADHD) in both adults and children. As The New York Times reported last month, "Parents and caregivers across the country are spending hours each month hunting down pharmacies with A.D.H.D. medication in stock and asking their doctors to either transfer or rewrite prescriptions, a process many equate to having a second job." One mother eventually found her son's medicine but had to drive 40 miles to a pharmacy that could fill it.
One psychiatrist told the Times she often had to figure out "how to combine different strengths or formulations to get my patient their normal dose—or as close as we can." Jessi Gold, a psychiatrist and assistant professor at the Washington University School of Medicine in St. Louis, told Public Good News that doctors can't see which medicines are in stock at which pharmacies, so in the event of a shortage, the burden of locating a pharmacy with the right medicine in the right dosage falls to the patient.
"I'm aware that asking people with ADHD to have the ability to call people and organize around that when they don't have their medication is not a small task," Gold added.
The rule was intended to prevent "pharmacy shopping," or when a patient fills a single prescription at multiple pharmacies in order to get more pills than prescribed. But this treats all prescription-holders as potentially suspect, disadvantaging untold millions of legal drug users in order to slow down those who don't follow the rules. Jeffrey Singer, a practicing surgeon and a senior fellow at the Cato Institute, tweeted in response to the rule change that, "from the DEA's perspective, any person prescribed any narcotic is a drug dealer until proven otherwise."
Perhaps worst of all, the DEA seemed aware of this problem long before the Adderall shortage. As it noted in last week's announcement, the agency "published its intent to revise the process for transferring electronic prescriptions on November 19, 2021. The final rule was published in the federal register on July 27, 2023 and went into effect 30 days later."
In other words, about a year before the Food and Drug Administration announced an Adderall shortage, the DEA signaled its intent to relax the rule but then waited another nine months after that announcement to actually put the change into effect.
Meanwhile, desperate patients did the legwork themselves to find pharmacies that had what they needed.