Alabama Set To Try New, Untested Execution Method
The state has filed a motion to set an execution date for Kenneth Eugene Smith, who survived a previous execution attempt.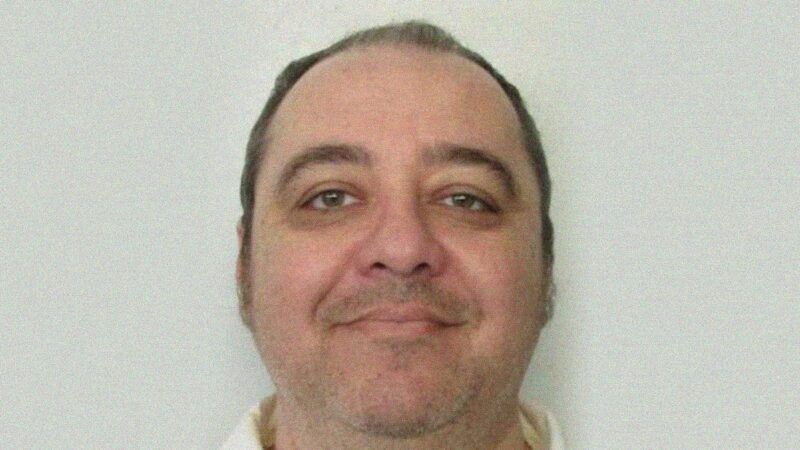 Alabama wants to execute a man so badly that they're likely to become the first state in the nation to kill someone by nitrogen hypoxia. 
Kenneth Eugene Smith, 58, who was sentenced to death for a 1988 murder-for-hire killing, has already survived one execution attempt from the state. Last November, he won a court case allowing him to demand to be executed specifically by nitrogen hypoxia, a method that has been approved in Alabama since 2018 but has remained untested.
Nonetheless, Alabama Attorney General Steve Marshall still asked the state Supreme Court to set an execution date for Smith last week, with plans to use the method.
While four states in addition to Alabama have approved execution by lethal gas, no one has been executed using this method since 1999. While 20th-century gas chambers typically killed inmates using cyanide gas, death by nitrogen hypoxia is a completely untested method. Under the proposed process, an inmate would be placed in a gas chamber, where they would be forced to breathe pure nitrogen, ultimately causing death by suffocation due to the lack of oxygen.
After long arguing that they should be allowed to kill Smith by lethal injection because the state had not yet developed a nitrogen hypoxia protocol, state officials unveiled a formal nitrogen hypoxia process in conjunction with their motion to set Smith's execution date. Under the process, the inmate will wear a mask, which will force them to breathe pure nitrogen gas "for 15 minutes, or five minutes following a flatline indication on the EKG, whichever is longer," resulting in death by suffocation.
Smith won the right to be executed by this method in a ruling from the U.S. Court of Appeals for the 11th Circuit last November. Smith argued that a lethal injection attempt would expose him to "an intolerable risk of torture, cruelty, or substantial pain," citing the state's previous botched executions.
The same day as the 11th Circuit's ruling, the U.S. Supreme Court lifted a stay of execution for Smith. Alabama officials attempted to kill him by lethal injection that day, but they abandoned their attempt after they tried unsuccessfully for several hours to place IV needles in Smith's arms.
While nitrogen hypoxia has been touted as a more humane method for killing death-row inmates—it's simply unknown how much suffering death by nitrogen hypoxia causes.
"It's not humane," Joel Zivot, an associate professor of anesthesiology and surgery at Emory University, told the Montgomery Advertiser last year. "It's not going to be euphoric. You know, it may be bloodless, but it won't be simple."