Do D.C. and Rhode Island Really Need $200 Million for Broadband Access?
How not to distribute federal funds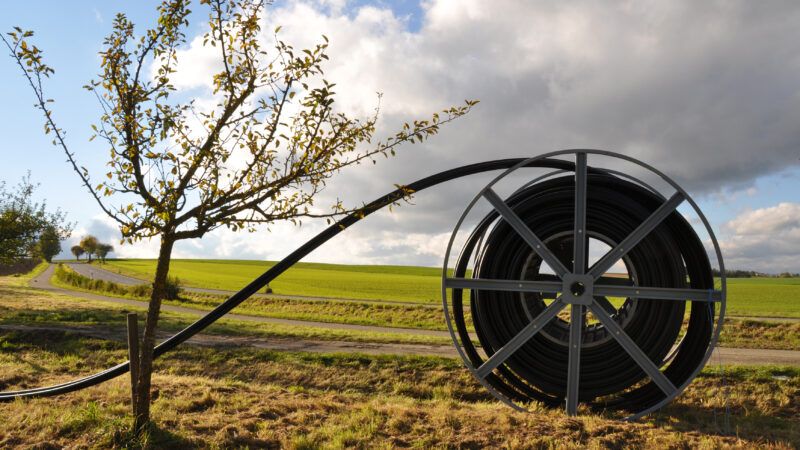 (Photo 16648426 © Stihl024 | Dreamstime.com)
President Joe Biden's administration is investing $42.45 billion to expand high-speed internet access across America. Many states already have near-universal access to broadband, but they'll still receive hundreds of millions of dollars in federal funding.
Last week the White House announced state allocations for the Broadband Equity Access and Deployment (BEAD) program, declaring that the program aims to "connect everyone in America to reliable, affordable high-speed internet by the end of the decade." At this point, more than 90 percent of American households already have net connections with speeds at least four times faster than BEAD's definition of "high-speed internet." Yet the legislation that established BEAD requires each state, plus the District of Columbia and Puerto Rico, to receive a minimum of $100 million regardless of need or population.
As a result, states (especially small states) with more broadband access will tend to receive more funding per capita than states with millions of unserved residents: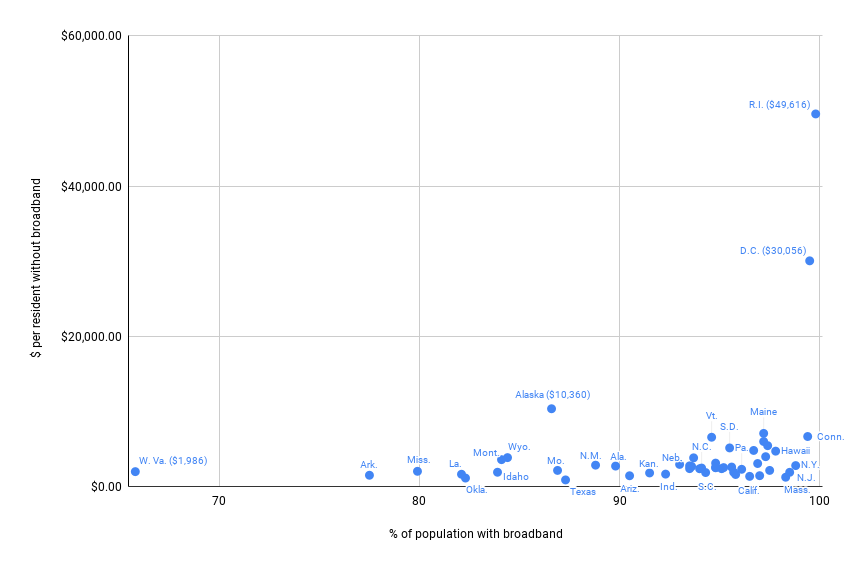 For example, 99.8 percent of Rhode Island residents have broadband access, according to BroadbandNow, which got its results by combining data from the Federal Communications Commission (FCC) and private telecommunications companies. The state, which has a population of just over a million, still received more than $108 million in BEAD funds. That equates to over $49,000 per unserved Rhode Islander.
Similarly, the District of Columbia, with a population of under 700,000, has 99.5 percent broadband coverage yet received over $100 million. That's more than $30,000 per unserved D.C. resident.
The three states with the lowest broadband access are West Virginia, Arkansas, and Mississippi, with less than 80 percent coverage. They're getting less than $2,100 per unserved resident—a fraction of what D.C. and Rhode Island received.
This scheme also hurts large, populous states. Texas and California have over 3.7 million and 1.3 million people without broadband access, respectively. Texas got less than $900 per unserved resident. California got less than $1,400.
BEAD and the FCC define broadband or high-speed internet as a connection with a download speed of at least 25 megabits per second (Mbps) and an upload speed of 3 Mbps; areas that don't meet those standards are considered "unserved." The program's Notice of Funding Opportunity states that the funds will be "distributed primarily based on the relative number of 'unserved' locations," with a focus "on deploying broadband service to unserved locations…and underserved locations"
Yet billions of dollars will now go to areas that already have adequate broadband.