This Pink Door Wasn't Historical Enough for Edinburgh
The City of Edinburgh Council ordered a woman to repaint her door or face fines up to 20,000 pounds.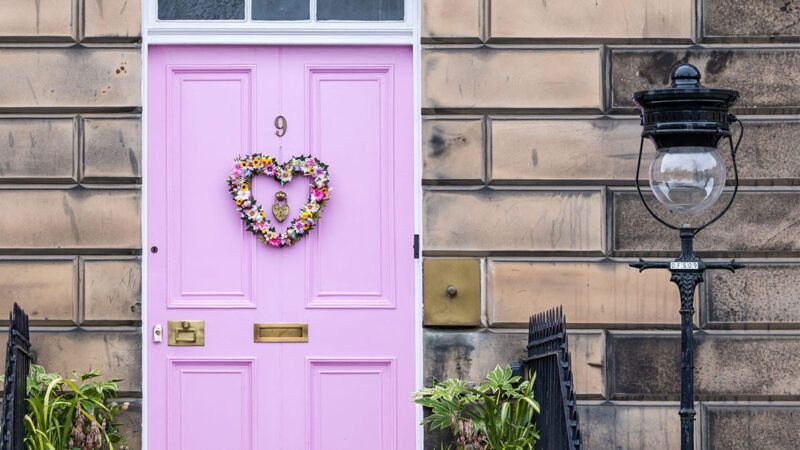 (Photo: The controversial pink door; Sally Anderson/Alamy)
When Miranda Dickson inherited her childhood home in the New Town section of Edinburgh, Scotland, she also inherited the curse of historical significance. After painting her front door pink in December 2021, Dickson was ordered by the City of Edinburgh Council to repaint her door a "dark and muted" color, in keeping with the character of the neighborhood, or face fines up to 20,000 pounds ($25,000). In April, after failing to overturn the order, Dickson waved the white flag with a government-approved green front door.