The New Right Isn't So New
Left-wing totalitarianism and right-wing authoritarianism are not our only options.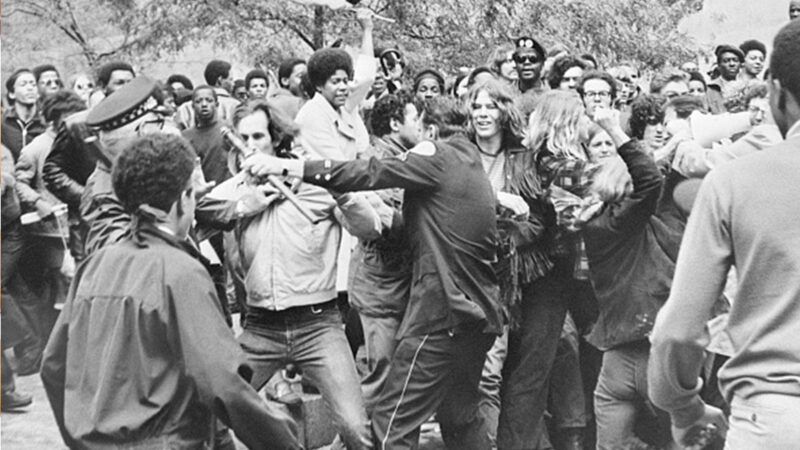 (Photo: Demonstrators attack Chicago Police Captain Paul McLaughlin (left) and an unidentified sergeant during a clash outside the Federal Building, where eight people were on trial for conspiring to promote riots during the 1968 Democratic National Convention; Bettmann/Getty)
Subscribe Now
This article is currently available to Reason Digital subscribers only. If you are a Reason Digital subscriber, log in here. Or Subscribe to Reason Digital Now.
Your Reason Digital subscription gives you instant access to brand new Reason magazine content and 50 years of Reason magazine archives.