Poppy Seeds Trigger Child Neglect Investigations
Drug tests for new moms are "unnecessary and nonconsensual," argues the ACLU.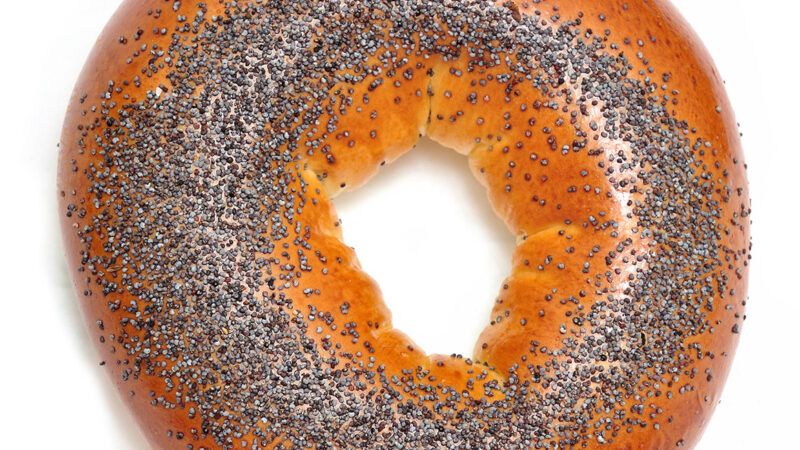 (Photo: kozak-salo/iStock)
Before Kate L. gave birth to a baby girl last September, a nurse at New Jersey's Hackensack University Medical Center collected a urine sample from the soon-to-be mother. Kate thought nothing of it, because she was accustomed to having her urine tested for protein levels during her pregnancy. She had no idea that her urine would be tested for drugs, which resulted in a terrifying, monthslong investigation aimed at determining if she was a fit mother.
Kaitlin K. had a similar experience when she gave birth to a baby boy at Virtua Voorhees Hospital in Camden County, New Jersey, the following month. The immediate culprit in both cases seems to have been a poppy seed bagel that triggered a false positive for opiates. That, in turn, led to state investigations of alleged child neglect.
The real blame, according to state discrimination complaints that the American Civil Liberties Union (ACLU) of New Jersey filed in March, lies with the hospitals. The ACLU says they conducted surreptitious, medically unnecessary, and woefully inadequate drug tests, then reported the erroneous results to the state.
"No one should be subjected to unnecessary and nonconsensual drug tests," ACLU staff attorney Molly Linhorst said in a press release. "Our clients are sending a clear message to hospitals that these testing and reporting policies are unacceptable. Discriminatory testing policies like these upend what should be a time of joy for families, and so often subject them to further trauma and unwarranted investigation by the state."
The message that the ACLU is trying to send should have been received long ago. The risk of false drug test results caused by poppy seed consumption has been widely recognized for many years, and litigation involving precisely the situation that Kate and Kaitlin encountered goes back more than a decade. Several of those lawsuits led to settlements with hospitals and/or child welfare agencies.
The American College of Obstetricians and Gynecologists, which opposes drug testing of perinatal patients, warns that the "legal consequences" of false positives "can be devastating to the patient and her family." The U.S. Department of Health and Human Services likewise notes that such erroneous results "can be disastrous," because they "may mean the loss of custody of children and, in some states, legal prosecution." Despite those warnings, the hospitals that treated Kate and Kaitlin used codeine cutoffs far below the federally recommended standard.
The hospitals declined to comment on the complaints. A Virtua spokesperson said the company, which is "dedicated to providing safe, comprehensive, and equitable care," was "fully committed to reviewing this matter."