In State Legislatures, Targeted Bills and Bipartisan Support Were Key To Passing Housing Reforms
Meanwhile, big, partisan "everything bagel" zoning reform bills that tried to squeeze through the entire YIMBY agenda floundered.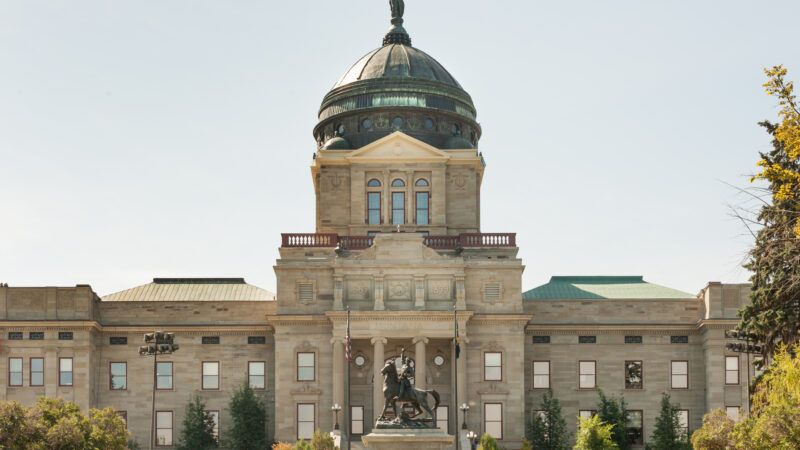 (Natalia Bratslavsky/Dreamstime.com)
Pandemic-era price spikes in traditionally affordable western and sunbelt states, plus persistently high rents and home prices in expensive coastal metros, have made housing affordability the issue in many state legislatures.
To bring prices back down, Yes in My Backyard (YIMBY) reformers and like-minded legislators introduced a long list of reforms that allow more types of housing to be built in more places and streamline the approval of projects.
The results were a mixed bag.
Legislatures in three states—Washington, Montana, and Vermont—passed bills legalizing at least duplexes on almost all residential land. That makes six states that have now eliminated single-family-only zoning.
Washington and Montana also passed a long list of complementary reforms, including bills in both states that streamline housing approvals and let homeowners add accessory dwelling units (ADUs) to their properties.
On the other hand, ambitious omnibus bills that tried to squeeze through most of the YIMBY agenda in one fell swoop failed in Colorado, Arizona, and, most dramatically, New York.
The mixed results are the product of a maturing YIMBY movement that's willing to take more risks and which has a higher threshold for success, says Salim Furth, a senior research fellow at George Mason University's Mercatus Center.
"The Overton window really moved on what states can do and our standards were higher for what constitutes a win," he tells Reason. "We're looking for bills that would obviously, immediately release a lot of construction activity."
Indeed, when Minneapolis, Minnesota, became the first municipality in the country to end single-family-only zoning, it earned headlines in major national outlets. When Vermont did the same thing for the entire state this week, the reaction was much more muted.
It's not surprising that as more states pass middle housing bills, each successive bill gets less attention.
As to why more states have managed to pass these bills, activists have a few explanations. The first is that the problem of housing affordability is getting worse in large swaths of the country, particularly in the western U.S. That's helped focus legislators on this issue.
"We struck at the right time. The housing crisis has just reached such extraordinary levels in recent years. It really hastened the urgency for people to act," says Kendall Cotton, executive director of Montana's free market Frontier Institute, which helped craft the state's zoning bills.
"The national conversation around the housing shortage is just getting more and more intense. Everyone is experiencing it in one way or another and legislators feel like they need to do something about it," agrees Dan Bertolet, of the Seattle-based Sightline Institute, which helped write Washington's zoning bills.
Another major factor was bipartisanship. Where housing bills had the support of members of both parties, they tended to pass. Where they didn't, they almost always failed.
That was true even in states where one party controlled both legislative chambers and the governor's mansion. That's because the partisan valence of zoning reforms is all over the map, with Republicans and Democrats both for and against it. A few votes from the minority party are therefore necessary to make up for defections from lawmakers in the majority.
In Washington, Bertolet notes, Republican legislative leadership was on board with all successful zoning reforms; the bills that did pass could have easily failed without GOP votes.
"We were able to build such an awesome bipartisan coalition from all walks of life, all political perspectives," says Montana's Cotton. "They were able to approach this issue from any political perspective and say whatever political perspective, zoning has something for you."
Right-leaning groups and lawmakers could sincerely make a case for property rights to their partisan allies, while left-leaning groups could talk about equity and inclusion. Everyone could agree they didn't want to end up like California.
That diverse coalition of supporters was enough to overcome entrenched opposition from local governments and their state-level lobbying arms.
Meanwhile, in Democratic-dominated Colorado and New York, both Republican caucuses were unanimously opposed to this year's zoning reforms. That meant Democratic defections were enough to sink housing bills there. It's a similar story in Arizona's polarized, closely divided legislature, where almost all Democrats lined up against a Republican-led zoning reform effort. Reformers in both states bet all their chips on one big zoning reform bill, which didn't help.
Colorado's bill, a pet cause of Gov. Jared Polis, would have required all cities to allow accessory dwelling units (ADUs) everywhere; larger cities would've been required to allow middle housing and larger apartments near transit stops. The bill would have also given state officials the power to write model ordinances and required cities to estimate housing needs. It also would have overridden private homeowner association restrictions on denser housing.
That's a lot of policy to pack in one bill that observers noted was introduced relatively late in the session.
"The land use bill is probably one of [the biggest], if not the biggest bill that I've ever seen in my legislative career," Colorado Sen. Dylan Roberts told Colorado Public Radio. "That level of impact was unique, but one of the main reasons why this bill didn't advance this year is that it just ran into the calendar."
Likewise, Arizona's S.B. 1117 would have banned aesthetic design requirements, legalized middle housing and ADUs, allowed residential development in commercial zones, raised allowable densities for affordable housing near transit, required faster issuance of permits, and more.
The plan, according to bill sponsor Sen. Steve Kaiser (R–Phoenix), was to put something comprehensive out there, vote on it early, see what the legislators would live with, and then amend it throughout the process.
But an early Senate floor vote saw the bill roundly defeated, making the bill number "radioactive," Kaiser told Reason in a March interview. (There is some hope that various provisions of S.B. 1117 will squeak through the legislature via other smaller bills when lawmakers reconvene in a few weeks.)
Washington's transit-oriented development bill—which would have allowed more intense commercial and residential development near transit stops—failed due to disagreements over affordable housing requirements. A Montana bill to shrink minimum lot size requirements also failed.
Because these policies were included in one-off bills, they could be killed without dooming the entire zoning reform agenda.
"The everything bagel bills, they all failed," says Furth. "Washington and Montana got an everything bagel's worth of bills passed, broken up."
The only "everything bagel" bill that did succeed was Oregon's overhaul of its state planning system, which could either be good for housing production and property rights or a massive bureaucratic bust. That bill's success was probably helped by the fact that Oregon already had one of the country's most centralized systems of land use regulation
The most significant YIMBY loss of the year was the failure of New York Gov. Kathy Hochul's Housing Compact, a major zoning overhaul that would have required localities to change their zoning codes to accommodate housing growth of 1 percent every three years (or 3 percent in the New York City area). If localities didn't hit those targets, developers could get projects of potentially unlimited density approved directly by the state.
When it was unveiled, I argued it would be a very effective tool for goosing housing production. Nevertheless, it was a far-reaching, relatively radical reform that lacked support from the state's Republicans. Many Democrats also didn't like it for prioritizing market-rate development over subsidized, income-restricted affordable housing.
It didn't help that the New York Legislature was also considering a "good cause" eviction bill that, if passed, would have given the state perhaps the most restrictive rent control regime in the country.
That saw real estate interests, who would otherwise be on the side of the new supply promised by the housing compact, devote most of their energies to fighting the good cause eviction bill. That put them on the opposite side of the state's central YIMBY organization, Open New York, which endorsed the housing compact and good cause eviction.
The result of this hot mess is that no major housing legislation is likely to pass the New York Legislature this year.
On the flip side, probably the most under-discussed zoning reform success story of the year happened in Florida. There, the legislature passed what purported to be a fiscal bill funding many housing affordability programs. The flashiest part of it was that it banned rent control in the state.
Tucked inside the law were also provisions allowing developers to build residential projects containing affordable units on commercial and industrial-zoned properties. It also gives developers sizable density bonuses that allow them to build larger projects with more units.
It's a surprising win for zoning reform under Republican Gov. Ron DeSantis, whose administration last year sued Gainesville, Florida, for legalizing fourplexes in single-family-only areas. Despite the relatively high affordability requirements, BisNow reports developers are now in a "mad rush" to use the new law.
In reading the tea leaves on what reforms managed to pass and which failed, it's important to remember that state legislatures are peculiar institutions where processes and personalities also matter. That means bills can succeed or fail for seemingly trivial reasons.
In Texas, fights between the House Speaker and the Lieutenant Governor (who is also president of the state senate) over property tax reform and school vouchers stalled the progress of a lot of unrelated bills in the state's already short legislative session.
The result was that a minimum lot size reform passed the Texas Senate but died in the House while waiting for a vote on the last day of the session. Lone Star housing reformers tell Reason that if the session had lasted another three hours, the bill might have passed.
How impactful all these various reforms will be remains to be seen. If recent history is any guide, the middle housing bills that passed will produce few duplexes and triplexes without additional reforms.
On the other hand, Washington and Montana's ADU bills could plausibly add a lot of new units. So could their wonky process reforms that cut down on public hearings and burdensome environmental review. Even where reforms failed, there's hope that the coalitions behind those bills can learn from this year's experiences and start fresh next legislative session.
In general, though, the volume of reforms being proposed and getting passed is trending up. That's good news for those who support property rights and cheaper housing and hate the zoning laws that undercut both.
"I'm much more optimistic than I was a year ago or two years ago about what can get passed state legislatures," says Furth.