Texas Bill Would Legalize Townhouses
The Texas Senate has passed two bills legalizing building homes on smaller lots and accessory dwelling units across the state.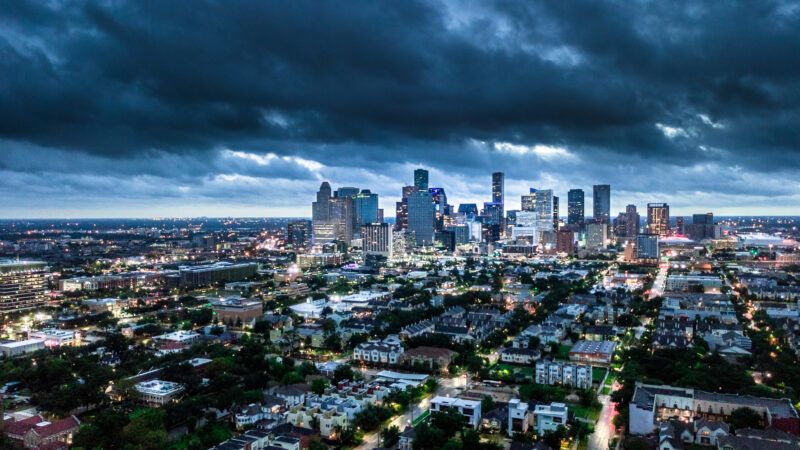 Texas has a well-earned reputation as a place that builds.
The state built 16 percent of the country's new housing last year despite being home to 8 percent of its population, according to data from the National Association of Home Builders. The Lone Star State managed to build over twice as much housing as the more populous, more expensive California.
Two decades of robust population growth and COVID-era price hikes have nevertheless pushed up Texas home prices and rents. The Legislature is considering a series of reforms intended to keep housing costs down and the growth machine running.
This past week, the Texas Senate approved a bill that allows homes to be built on smaller lots. In the past month, it's also passed bills that legalize accessory dwelling units (ADUs) statewide and allow private parties to issue building permits.
"The goal is to get government out of the way and allow the private sector to increase the supply of housing so that we can meet demand and bring down the cost," says James Quintero of the Texas Public Policy Foundation, a free market think tank.
Local minimum lot size rules can require homes to sit on lots of 5,000 square feet, 10,000 square feet, a whole acre, or even more. Satisfying these requirements means builders have to consume more land than they otherwise would. They end up building larger, more expensive homes to compensate for those higher land costs.
"The larger the lot size, the larger the price tag," says Quintero.
There's a growing body of evidence that Texas builders would make use of smaller lots if they were allowed.
One 2019 study of minimum lot sizes in several Texas suburbs found that typical lot sizes are concentrated at the legal minimum size. Builders also make frequent use of flexible "planned unit developments" to build housing on lots smaller than the legal minimum.
In famously unzoned Houston, several rounds of reform beginning in the late 1990s shrank minimum lot sizes to just 1,400 square feet. The result was a building boom that produced 80,000 new homes in the already growth-friendly city, according to a recent study published by George Mason University's Mercatus Center.
"Small-lot reform in Houston shows that new townhouses provide a less expensive housing option relative to detached housing, opening up opportunities for more people to live in existing neighborhoods," wrote Emily Hamilton, the Mercatus study's author.
Texas' S.B. 1787 would effectively take Houston's reforms statewide. Cities located in counties of 300,000 or more people generally couldn't mandate minimum lot sizes larger than 1,400 square feet. The bill also limits other regulations that often make small-lot construction more difficult. Localities could only require one parking spot per unit for smaller-lot homes. They also couldn't impose height restrictions below three stories.
S.B. 1787 passed the Texas Senate by an 18–12 vote last week. It's currently being considered by the Texas House of Representatives.
The House is also considering S.B. 1412, which would allow homeowners to build ADUs on their property. The bill would prevent local governments from banning ADUs outright, requiring additional off-street parking spaces for them, or requiring that they be less than 800 square feet or 14 feet high.
ADU legalization is another housing reform with a track record of success.
A series of state reforms in California beginning in 2016 required localities to permit ADUs without public hearings, excessive fees, lengthy approval processes, or other design rules that often make building these units infeasible.
The result is the state went from building around 1,000 ADUs a year to building over 10,000 a year.
Neither Texas' minimum lot size bill nor the ADU bill would affect homeowner association rules and private covenants that govern lot sizes and granny flats. They merely remove government restrictions while leaving these private agreements in place.
Together, Houston's minimum lot size changes and California's ADU legalization have been perhaps the most productive housing reforms in terms of new units built. (They've certainly out-performed other headline-grabbing instances of single-family-only zoning abolition.)
Adopting these successful reforms at the state level in a huge, development-friendly state like Texas could lead to an unprecedented building boom.
That would ensure the state continues to be a magnet for the country's cost-of-living refugees.