40 Percent of Liberal Professors Are Afraid They'll Lose Their Jobs Over a Misunderstanding
A new survey from FIRE reveals rampant illiberalism and self-censorship among young faculty.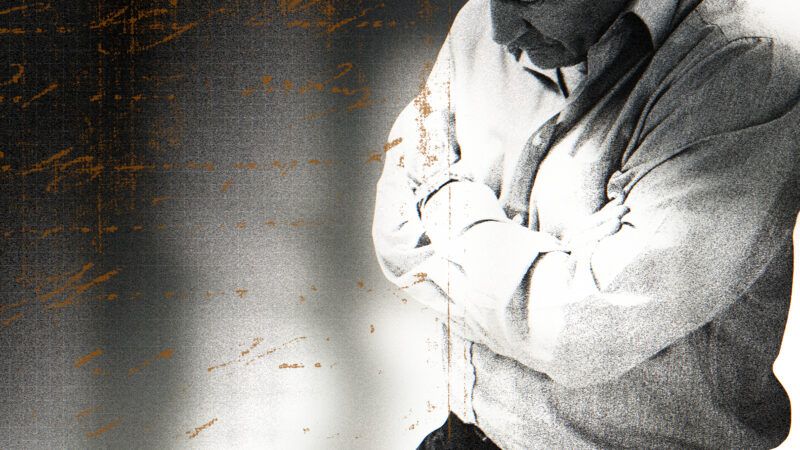 ( Illustration: Lex Villena; Wavebreakmedia )
As the academy gets younger it grows more authoritarian, according to a new survey of over 1,400 faculty members conducted by the Foundation for Individual Rights and Expression (FIRE). The free speech group's findings portend a dark future for higher education if this course isn't reversed—and if faculty minds don't become more open to dissenting viewpoints.
Over the past decade or so, many academic departments embraced ideological views in their teaching and research, promoting social justice–laden scholarship as a way of correcting the wrongs of the past. Unsurprisingly, many departments developed left-of-center academic monocultures, becoming unfriendly to differing opinions. Young faculty entering the profession are only adding to this academic echo chamber.
As a professor, I'm on the younger side for faculty members. My cohort is much more illiberal than their older colleagues. Two-thirds of faculty over 55 years old said students shouting down a speaker is never acceptable. That number plummets to 37 percent for faculty 35 and under.
Shockingly, younger faculty report more acceptance of violence to combat speech. While 97 percent of older faculty say it's never acceptable for students to use violence to stop a campus speech, only 79 percent of younger faculty agree. That one in five younger professors show any level of acceptance for violence to stop speech should alarm all of us. 
Mixing age with ideology reveals even more pronounced support for illiberal attitudes. Among liberal faculty 35 and under, only 23 percent indicated that students shouting down a speaker is never acceptable, compared with 88 percent of conservative faculty. Moderate faculty in this age group were also much more likely than their conservative colleagues to endorse the acceptability of these tactics. 
Perhaps most alarming of all, only 64 percent of young and liberal faculty say it's never acceptable for students to use violence to stop a campus speech.
Illiberalism runs deep among young liberal faculty members, and their views regrettably resemble those of their students rather than their more senior peers. As newer and far less tolerant numbers of professors replace older faculty, colleges and universities may be in a true crisis if the higher education enterprise destroys its core values.
The research also finds that faculty members are self-censoring at higher rates. In 1955, at the end of the second Red Scare after World War II during the age of McCarthy and deep anti-communist fear, 9 percent of social scientists said they toned down their writing for fear of causing controversy. Today, 25 percent say they're very or extremely likely to self-censor their writing in academic publications. 
More than half of faculty—52 percent—say they're afraid they'll lose their job or reputation over a misunderstanding of something they said or did, or because someone posted something from their past online. While almost three-quarters of conservative faculty expressed this year, 40 percent of even liberal faculty agree. That's staggering: two in five professors who are a part of the prevailing orthodoxy on campus are fearful of losing their jobs over a misunderstanding. 
As the report says, this "speaks volumes about the climate of fear, intimidation, and censorship on campus."
This cannot be the environment of the future. Our society cannot thrive when opposing voices are met with fists rather than facts. And as a professor, I know that what starts on campus rarely stays there. This fear will continue to grow and infect our neighborhoods, our workplaces, and our communities. 
There is still time to course correct. But students, trustees, donors, alumni, and the public must demand better from the faculty today before these young authoritarians run higher education tomorrow.