Prosecutor Drops Firearm Enhancement Against Alec Baldwin
After a tragic on-set accident, a district attorney used a law passed after the incident to threaten Baldwin with years in jail.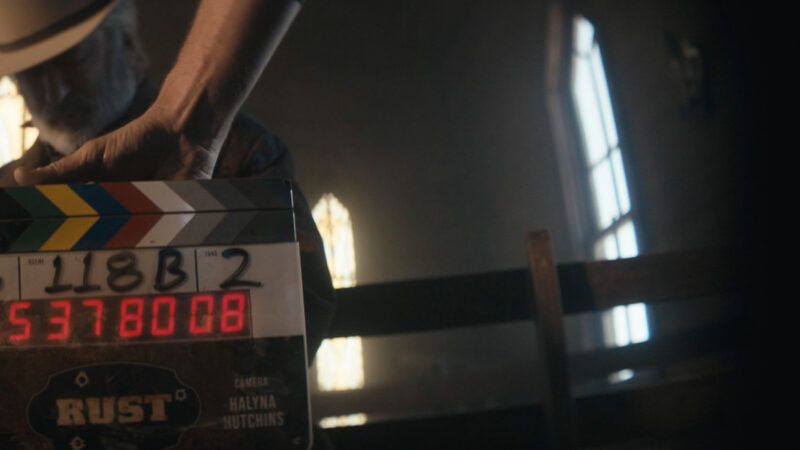 (Santa Fe County Sheriff/MEGA / Newscom/GWGLA/Newscom)
Actor Alec Baldwin no longer faces years in prison, but his case still raises questions about prosecutorial overreach.
In October 2021, while rehearsing a scene on the New Mexico set of his film Rust, Baldwin discharged a firearm inexplicably loaded with live ammunition. The shot killed one person, cinematographer Halyna Hutchins, and injured another. Last month, New Mexico First Judicial District Attorney Mary Carmack-Altwies filed involuntary manslaughter charges against Baldwin and the film's armorer, Hannah Gutierrez-Reed. While the charges carry a maximum sentence of 18 months in prison, prosecutors included a firearm enhancement which could add a mandatory minimum of five years.
The case faces a lot of challenges. For one, as UCLA law professor Eugene Volokh wrote at The Volokh Conspiracy, "the prosecution would have to prove, beyond a reasonable doubt, that [Baldwin] was subjectively aware of the danger," not just that he was careless or negligent. But according to police, the crew member who gave Baldwin the weapon assured him it was a "cold gun," not loaded with a round that could be fired.
More troubling, though, are the circumstances around the firearm enhancement. The statute allowing prosecutors to threaten Baldwin and Gutierrez-Reed with extra prison time was not passed until May 2022, seven months after the shooting incident. Under the law in place at the time of the shooting, the mandatory minimum was only three years, and would only apply if the weapon was "brandished," meaning "with intent to intimidate or injure."
In a motion to dismiss the charge, Baldwin's attorney called the use of the newer statute "unconstitutionally retroactive."
On Friday, Carmack-Altwies announced that she would no longer pursue a firearm enhancement against Baldwin or Gutierrez-Reed. In a statement, a spokesperson said the office downgraded the charges "in order to avoid further litigious distractions by Mr. Baldwin and his attorneys."
"The prosecution's priority is securing justice, not securing billable hours for big-city attorneys," continued the statement. But this implies that the firearm enhancement itself was not necessary for "securing justice."
Perhaps, as is all too common, the charge was intended to scare Baldwin and Gutierrez-Reed into taking plea bargains and giving up their right to trial. Perhaps the prosecutor wanted to make a high-profile example out of Baldwin. But it is not appropriate to charge people under laws that didn't go into effect until months later.
More evidence could come out at trial, and lesser charges might make sense. Gutierrez-Reed was responsible for all weapons on the premises and has faced criticism from colleagues for her poor gun safety practices on set. And as not only the star but also the film's producer, Baldwin may bear responsibility for what was, by many accounts, a chaotic film set.
Loading up defendants with a panoply of serious charges in the hopes that they will take a plea is unjust, and yet it happens with increasing frequency, usually against defendants who aren't household names. By virtue of hiring "big-city attorneys," Baldwin was able to convince prosecutors not to levy the most severe charge on the books. But this case serves as a reminder of the thousands of cases every year in which a defendant without Baldwin's resources has little choice but to take whatever deal is offered.