The Courts Are Rejecting Biden's Antitrust Crusade
The Biden administration's antitrust efforts are being shut down by judges, except for a single successful case where best-selling authors were involved.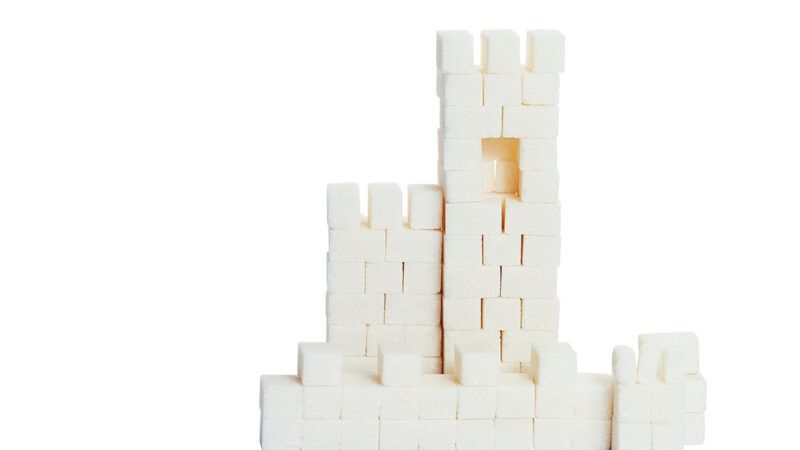 (Photo: tengyart/Unsplash)
In summer 2021, President Joe Biden issued an executive order on "Promoting Competition in the American Economy." A White House fact sheet declared that the economy was "booming under President Biden's leadership," saying the order was "building on this economic momentum" by pushing back against corporate consolidation, primarily through aggressive antitrust enforcement.
A little more than a year later, the economy was flailing. Myriad economists and business leaders warned that the country was on the brink of a recession. Biden's antitrust effort was not performing much better. In late 2022, the government suffered a string of losses in high-profile antitrust cases. Its biggest antitrust victory, meanwhile, demonstrated the strategy's underlying futility.
Early on, Biden staffed his administration with high-profile backers of aggressive antitrust enforcement, such as Columbia Law School professor Tim Wu, who reportedly helped draft the executive order, and Federal Trade Commission Chair Lina Khan. "There is an intellectual revolution here, which the president has embraced," Wu told The New Yorker in July 2021. "Part of that effort is to bring back antitrust as a popular movement."
In November 2021, the Department of Justice (DOJ) sued to block U.S. Sugar's planned $315 million purchase of competitor Imperial Sugar. The department's head of antitrust, Jonathan Kanter, said the two companies "are already multibillion-dollar corporations and are seeking to further consolidate an already cozy sugar industry." Kanter warned that the merger "substantially lessens competition at a time when global supply chain challenges already threaten steady access to important commodities and goods." In essence, the Justice Department was making a pro-consumer argument.
U.S. Sugar fought the antitrust suit, arguing that the merger would benefit consumers by increasing production. "This transaction will improve supply chain logistics and will not result in higher prices or any harm to customers and consumers," the company said in a statement.
In September 2022, U.S. District Judge Maryellen Noreika sided with the sugar maker. Although details of the decision were kept under wraps because they included sensitive information about corporate operations, Noreika said the acquisition did not violate U.S. antitrust law.
A month later, U.S. District Judge Carl Nichols ruled against the Justice Department in another antitrust case. The DOJ had sought to block a $13 billion merger between UnitedHealth Group and health I.T. company Change HealthCare. Once again, the DOJ argued that the merger would harm consumers. A DOJ lawyer said the deal "threatens an inflection point in the healthcare industry by giving United control of a critical data highway through which about half of all Americans' health insurance claims pass each year."
As Noreika did in the sugar case, Nichols rejected the government's argument without releasing the full opinion. The same month, U.S. District Judge Catherine Blake denied the DOJ's request for an immediate injunction against consulting firm Booz Allen Hamilton's purchase of cybersecurity competitor EverWatch.
Those decisions delivered a clear message about the underlying merits of the government's stepped-up antitrust push. The Biden administration kept insisting it was defending consumers, but the courts didn't buy it.
The government fared better in stopping Penguin Random House from acquiring rival Simon & Schuster. At the end of October, U.S. District Judge Florence Y. Pan agreed with the administration that the merger would enable the publisher to pay lower fees to well-known authors with large sales and followings.
To make that case, the government enlisted horror novelist Stephen King, one of the most successful authors of commercial fiction ever. The week of the decision, King's latest novel, Fairy Tale, was No. 5 on the New York Times bestseller list.
This was the reality of Biden's "antitrust as a popular movement." It was a record of overreach generally rejected by the courts, except for a single successful intervention on behalf of bestselling authors.
This article originally appeared in print under the headline "Biden's Antitrust Crusade".