Oregon Supreme Court Orders New Trials for Hundreds Convicted by Split Juries
Oregon was one of only two states that allowed for non-unanimous guilty verdicts until the Supreme Court outlawed them in 2020.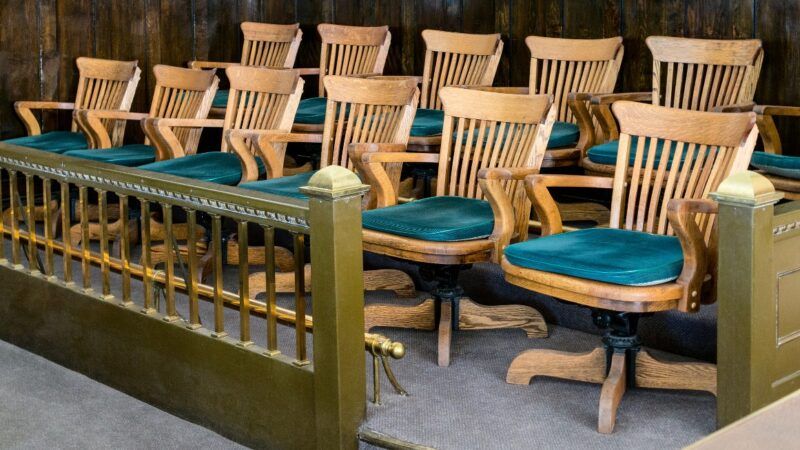 (Larry Gevert | Dreamstime.com)
The Oregon Supreme Court ruled Friday that hundreds of people convicted by non-unanimous juries and still serving prison sentences in the state will be granted new trials, ending several years of legal challenges after the U.S. Supreme Court ruled such sentences were unconstitutional.
The Supreme Court held in the 2020 case Ramos v. Louisiana that the Sixth Amendment right to a jury trial requires unanimous verdicts. At the time, Oregon and Louisiana were the only two states in the nation that allowed for split jury verdicts—vestiges of laws passed in the early 20th century with explicitly racist aims. Oregon, for example, stopped requiring unanimous verdicts in 1934 to dilute the influence of ethnic minorities on jury pools.
While the U.S. Supreme Court decision ended the practice in all future cases, it did not answer the question of what to do with all the people currently serving prison sentences because of non-unanimous verdicts. The Supreme Court ruled one year later that its opinion in Ramos was not retroactive, meaning it did not require old convictions to be tossed out.
Last October, the Louisiana Supreme Court also ruled that the prohibition did not apply retroactively. However, the Oregon Supreme Court on Friday found that "convicting the defendant on anything less than a unanimous guilty verdict violates our sense of what is fundamentally fair in a criminal proceeding" and that a constitutional violation of that magnitude entitles someone to post-conviction relief under Oregon laws.
"As citizens of Oregon from all backgrounds—particularly based on our history of racial exclusion—we must understand that the passage of our nonunanimous jury verdict law has not only caused great harm to people of color: That unchecked bigotry also undermined the fundamental Sixth Amendment rights of all Oregonians for nearly a century," Oregon Supreme Court Senior Justice Richard Baldwin wrote in a concurring opinion. "The direct passage of that exclusionary law in 1934 by Oregon voters was a self-inflicted injury to our precious constitutional heritage. For us to protect and preserve that constitutional heritage, we must always be on our guard against such mischief. With that understanding—and with a measure of courage—we can learn from our history and avoid such grievous injury in the future to our civic health."
The plaintiff in the case, Jacob Watkins, was convicted of four felonies by a 10–2 split jury in 2010.
The Oregon Supreme Court ruling ends two years of pressure from criminal justice activists and legal challenges trying to overturn old sentences. Oregon Democrats, who controlled the state Legislature and governor's office, declined to do anything about the situation after Ramos. Legislation to vacate some of those convictions died, and Attorney General Ellen Rosenblum's office defended the state's practices in court. In fact, she argued in an amicus brief to the U.S. Supreme Court in Ramos that finding non-unanimous jury verdicts unconstitutional would "overwhelm" Oregon's criminal justice system.
In light of all that, Rosenblum's statement following Friday's ruling was circumspect.
"It has been a long and winding road to get here," it reads. "I stand committed to eradicating inequities and ensuring fairness and impartiality in the delivery of justice in our state."