Blame Qatar's Illiberal Migrant Labor Laws for Its Mounting World Cup Death Toll
Thousands of people from Bangladesh, India, Nepal, Pakistan, and Sri Lanka have died while working on enormous infrastructure projects in the lead-up to the 2022 FIFA World Cup.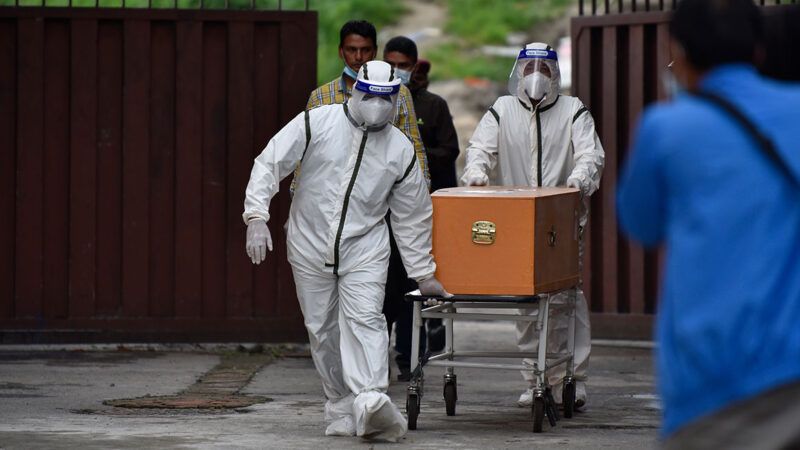 (Photo: Repatriation of bodies of Nepali migrant workers from Qatar; Narayan Maharjan/NurPhoto/Getty)
Subscribe Now
This article is currently available to Reason Digital subscribers only. If you are a Reason Digital subscriber, log in here. Or Subscribe to Reason Digital Now.
Your Reason Digital subscription gives you instant access to brand new Reason magazine content and 50 years of Reason magazine archives.
This article originally appeared in print under the headline "Qatar's World Cup Cruelty".