What the 1970s Can Teach Us About Today's Inflationary Politics
Inflation is a problem for politicians. Unfortunately for them, it's not a problem they know how to solve.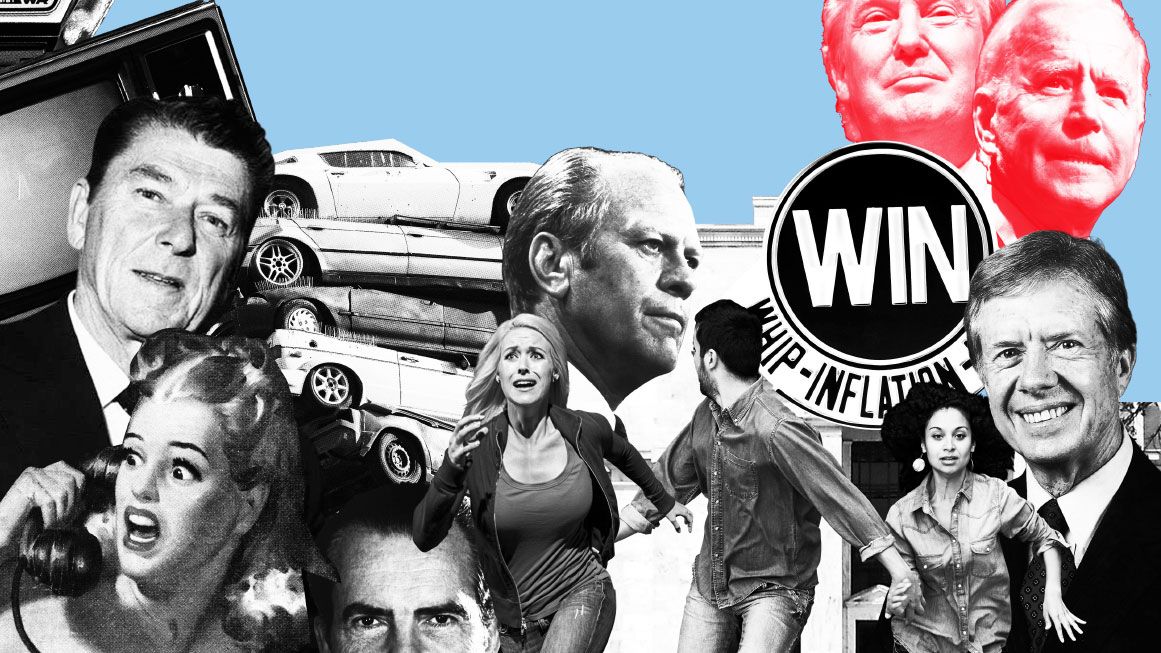 (Illustration: Joanna Andreasson; source images: AgnosticPreachersKid/Wikimedia, Department of Defense, Gage Skidmore, Library of Congress, mediaphotos/iStock, Wikimedia)
Subscribe Now
This article is currently available to Reason Digital subscribers only. If you are a Reason Digital subscriber, log in here. Or Subscribe to Reason Digital Now.
Your Reason Digital subscription gives you instant access to brand new Reason magazine content and 50 years of Reason magazine archives.
This article originally appeared in print under the headline "Inflation, Remixed".