U.S. Admits To Providing Intel on Russian Assets to Ukraine
The last thing the U.S. should be doing is poking a nuclear bear.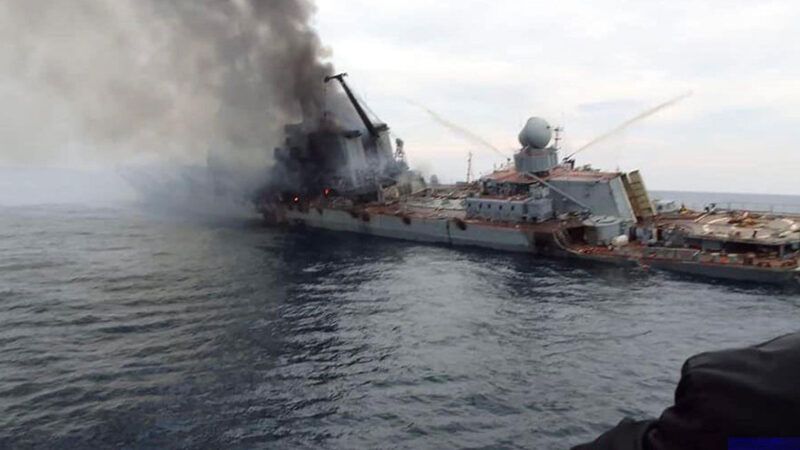 (Photo: Moskva, flagship of the Russian Black Sea fleet, after being hit by two Ukrainian missiles on April 14, 2022; Pictorial Press Ltd/Alamy)
Subscribe Now
This article is currently available to Reason Digital subscribers only. If you are a Reason Digital subscriber, log in here. Or Subscribe to Reason Digital Now.
Your Reason Digital subscription gives you instant access to brand new Reason magazine content and 50 years of Reason magazine archives.
This article originally appeared in print under the headline "Rattling Sabers at Russia".