Georgetown Ends Investigation of Ilya Shapiro for Bad Tweet, Will Not Fire Him
"I look forward to teaching and engaging in a host of activities relating to constitutional education," said Shapiro.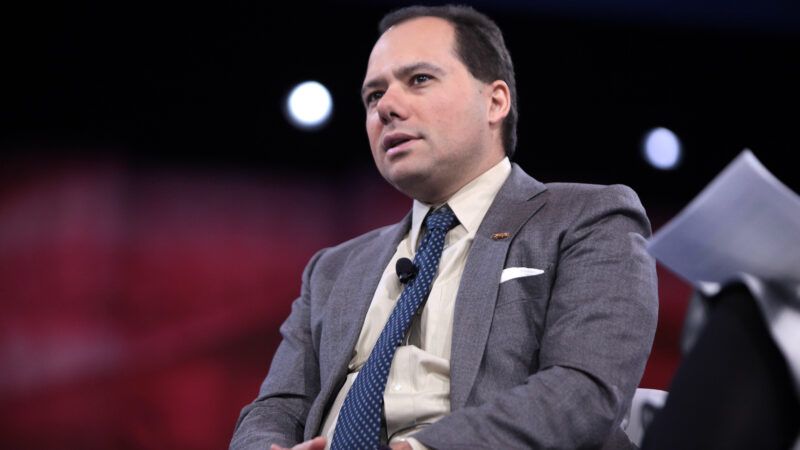 Georgetown University has concluded its investigation into libertarian legal scholar Ilya Shapiro, who was hired to run the university's Center for the Constitution but placed on leave shortly before beginning the job. At issue was Shapiro's poorly-worded tweet about President Joe Biden's choice of Ketanji Brown Jackson to replace Justice Stephen Breyer on the Supreme Court.
The administration has decided that since the tweet was sent before Shapiro formally joined the university, he was "not properly subject to discipline" for it. As such, Shapiro can return to work and begin his job.
"At the same time," Law Dean William Treanor wrote in a statement, "Mr. Shapiro's tweets had a significant negative impact on the Georgetown Law community, including current and prospective students, alumni, staff, and faculty, and they recommended that I put in place actions to address the negative impact that the tweets had on the law school community."
The tweet in question was this:
Objectively best pick for Biden is Sri Srinivasan, who is solid prog & v smart. Even has identify politics benefit of being first Asian (Indian) American. But alas doesn't fit into the latest intersectionality hierarchy so we'll get lesser black woman. Thank heaven for small favors?

Because Biden said he's only consider[ing] black women for SCOTUS, his nominee will always have an asterisk attached. Fitting that the Court takes up affirmative action next term.
As I explained in the wake of his suspension, Shapiro's wording was indeed ill-considered, as he himself freely admitted. But:
It's not right to say he had asserted that black women as a category would make poor Supreme Court justices. Rather, he indicated that he thought the absolute best choice—from a progressive standpoint—was a specific judge, Sri Srinivasan (an Indian American and member of the Hindu faith, which would also be a first for the Court). In his tweet, Shapiro was lamenting that Biden's commitment to choosing a justice who fits a specific demographics profile would preclude him from making this selection.
And in any case, Georgetown's commitment to free speech certainly protects such speech. As the Foundation for Individual Rights in Education noted in its defense of Shapiro, the investigation itself was "antithetical to the tenets of liberal education and cannot be squared with [the university's] promise to provide 'all members' of its community 'the broadest possible latitude to speak, write, listen, challenge, and learn,' even if others find it 'offensive, unwise, immoral, or ill conceived.'"
In a statement, Shapiro said that he was relieved to finally get to work.
"I look forward to teaching and engaging in a host of activities relating to constitutional education," he said. "As befitting a Center for the Constitution, all students and participants in my programs can expect to be accorded the freedom to think and speak freely and to be treated equally: a diversity of ideas will be most welcome."
Georgetown purports to welcome a vigorous exchange of diverse ideas; the best way to honor that commitment would be to refrain from conducting such investigations in the future.