Missouri's Governor Rejects Pope's Request To Spare Death Row Inmate
Ernest Johnson is scheduled to be executed today.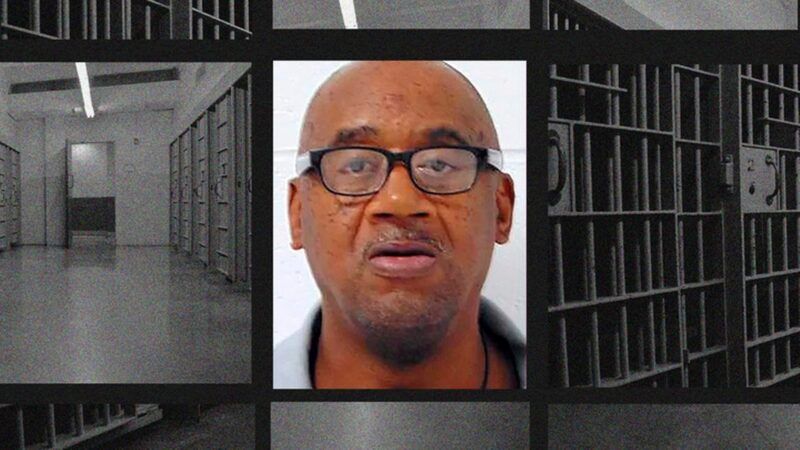 Ernest Johnson, 61, is scheduled to be put to death today for killing three convenience store workers with a hammer in Columbia, Missouri, in 1994. The state's governor has turned down appeals for mercy from Pope Francis.
Missouri's top court has rejected arguments that Johnson is ineligible for the death penalty because of his intellectual disability. Johnson's lawyer, Jeremy Weis, noted that Johnson has been tested with the IQ of a child, was born with fetal alcohol syndrome, and lost a chunk of his brain due to a tumor in 2008.
The U.S. Supreme Court ruled in 2002 that it's a violation of the Eighth Amendment's prohibition of cruel and unusual punishment to execute somebody with an intellectual disability. States have some leeway when it comes to determining what an "intellectual disability" means, with some restrictions. A 2014 Supreme Court ruling established some basic tests rather than a simple IQ threshold requirement.
After the Supreme Court's 2002 ruling, Johnson's death sentence was initially tossed out by Missouri's Supreme Court over questions of Johnson's mental competency, but then the sentence was reinstated in 2006 as a result of a new sentencing hearing.
Vatican News reported Friday that a personal representative of Pope Francis appealed to Missouri Gov. Michael Parson (R) by letter on behalf of the pope to request clemency. The letter did not attempt to excuse Johnson's crimes, but rather pointed to Johnson's "doubtful intellectual capacity."
"His holiness wishes to place before you the simple fact of Mr. Johnson's humanity and the sacredness of all human life," wrote Archbishop Christophe Pierre, who added that rejecting the death penalty would be a "courageous recognition of the inalienable dignity of all human life."
But Parson would not be moved, and his office Monday announced plans to proceed with the execution.
Should Johnson be executed today, that will be the seventh execution in the United States in 2021. The first three were of federal prisoners, their executions all taking place in the final days of President Donald Trump's administration. The other three executions occurred in Texas.
Johnson's is the only execution scheduled in Missouri this year. According to the Death Penalty Information Center, only three other states—Texas, Oklahoma, and Alabama—have any executions scheduled for the remainder of the year.
Assuming that all of these planned executions take place in 2021, including Johnson's, America will execute 15 people this year. That would be two fewer executions than in 2020, a year in which more than half of the executions nationwide were carried out by the federal prison system. The use of the death penalty in the United States is on the decline and has been for years. Virginia, once a leading state when it came to executing prisoners, ended its use of the death penalty in February, the 23rd state to do so.
But this trend, and Missouri's harsh justice system in general, is leaving Johnson behind. While it's not surprising to see Parson decline mercy for somebody who is actually guilty, it's nevertheless an irreversible application of government authority that should be discouraged when it's not necessary. We have not become more just as a country through the use of the death penalty.