Judges Who Violate Due Process Rights For Personal Gain Just Got a Major Pass From This Federal Court
Judge Paul Bonin profited from making defendants wear ankle monitors. The victims can't sue.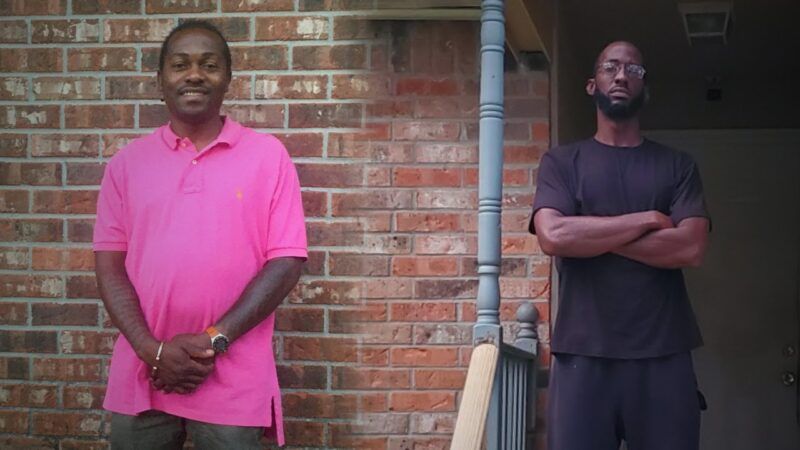 A New Orleans judge systematically violated the due process rights of criminal defendants when he pushed them to enroll in ankle monitoring provided by a company with which he shared significant financial, professional, political, and personal ties, according to a suit filed last year. Despite acknowledging substantial evidence of this arrangement, the U.S. District Court for the District of Louisiana has struck down the lawsuit. 
Those who came before Judge Paul Bonin of the Orleans Parish Criminal District Court specifically found themselves steered toward ETOH Monitoring LLC, with Bonin consistently tying release from GPS monitoring to paying all fees to the company.
Yet Bonin failed to disclose that he received thousands of dollars in campaign contributions as well as a loan from ETOH, and that he was previously the law partner of one of the company's principals.
That suit against ETOH—in this case, the private company was operating as a state actor—was recently struck down not because the partnership between the two was deemed appropriate, but because ETOH did not have a similar arrangement with other judges. 
"Plaintiffs' allegations depend on the specific relationship between former Judge Bonin and ETOH and therefore fail to state an institutional incentives claim," reads the Court's decision. In other words, the company is protected from liability because the relationship only existed with Bonin, and not across the entire judiciary.
That's a recipe for future corruption, says Jaba Tsitsuashvili, an attorney at the Institute for Justice, a public interest law firm. "The judge here held that if the constitutional defect—where an ankle monitoring company's profit incentive is the driving force behind a judge's decisions—if that's only happening in one courtroom, then it's essentially immunized from judicial scrutiny," he says. "If this was the prevailing wisdom, it would [shield] judges and private companies from any sort of judicial scrutiny in the operation of the criminal system."
Hakeem Meade, one of the plaintiffs in the suit, was arrested after he was shot six times by the owner of an auto shop as the two bickered about repairs. The owner also shot Meade's pregnant girlfriend, who lost the twins she was carrying. After six months in Bonin's court—where Meade passed the required drug tests and attended every scheduled court appearance—Bonin ordered him without explanation to enroll in ankle monitoring provided by ETOH. The cost of that monitoring included a $100 installation fee and a $10 daily charge over the course of several months, all of which had to be shouldered by Meade, who at the time worked as a truck driver. He was threatened with jail if he didn't pay.
Another defendant, Marshall Sookram, was originally set free from pretrial detention without monitoring—until he landed in Bonin's court. After a bondsman paired him with a different company, his public defender revealed in court that he would be switching Sookram to ETOH, a few months after Bonin requested the attorney's email address. After over a year on ankle monitoring, Sookram was told by Bonin's court that he would only be set free once he was able to pay the hundreds of dollars in fees charged by ETOH.
Meade and Sookram are not alone. There were dozens of such defendants who were murkily assigned ankle monitoring and specifically pressured to use ETOH, according to a report from Court Watch NOLA (CWN), which reviewed Bonin's financial disclosures and subsequent monitoring practices. 
"On several occasions, Judge Bonin refused to release the defendants from jail until the defendant's family had arranged for ETOH to establish ankle monitoring services," says the report. "On several other occasions, Judge Bonin refused to release criminal defendants from their ankle monitors until the defendant paid ETOH all remaining fees the defendant owed to ETOH. In at least two cases, Judge Bonin threatened to incarcerate the defendant for failing to pay ETOH."
Those sorts of court fines and fees disproportionately harm poor people, making it more difficult for them to reenter society and often meaning they end up back behind bars if they're unable to pay, according to the Brennan Center for Justice.
Tsitsuashvili, who is representing Meade and Sookram, says he plans to appeal. But it's possible the two will never get any sort of accountability. Bonin left his perch after the two filed suit. Suing him personally is not an option, as judges are protected by absolute immunity, a doctrine that makes it impossible to hold them accountable in civil and criminal court for job-related misconduct.