More Fans Can Easily Bet on the NFL Than Ever Before
Convenient online sports betting is legal and live in 14 states.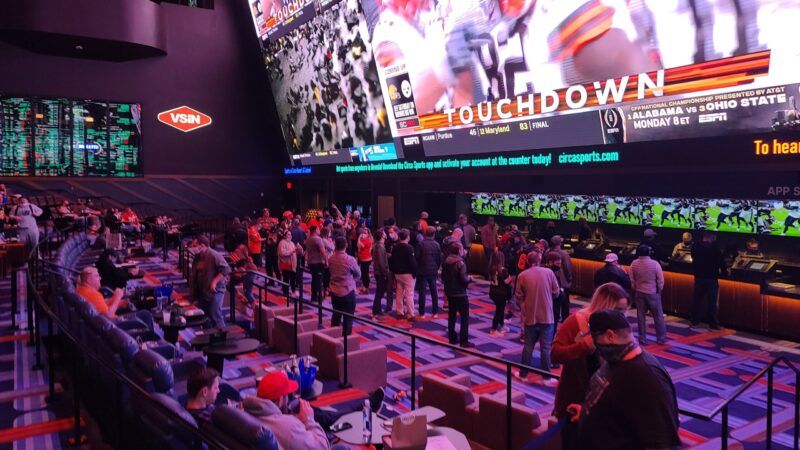 (MEGA / Newscom/BPLAS2/Newscom)
When the full slate of NFL games kicks off on Sunday, more people than ever before will be able to legally place a wager on games in the country's most popular league.
Bettors in 11 states now have convenient access to online sports betting with multiple sportsbooks (Arizona, Colorado, Indiana, Iowa, Michigan, New Jersey, Pennsylvania, Tennessee, Virginia, West Virginia, and Wyoming). Five of those states have launched online betting in the last 12 months.
Three additional states offer online betting, but only with one sportsbook (New Hampshire, Oregon, and Rhode Island). Online betting is also legal in Illinois and Nevada, but with the totally unnecessary inconvenience that bettors must first register in person at a participating casino. Iowa previously had the same requirement, but allowed it to expire in January 2021. Combined, that amounts to 14 states with easy access to sports betting, plus two where it's a little inconvenient.
Some states, such as Connecticut and Louisiana, are working to open online sports betting by the end of the year.
Regulations and available sportsbooks vary by state—for example, in Virginia, bettors can't gamble on any game involving an in-state college, but Arizona does allow this. But for the most part, sports fans in the above states can bet on whatever games they want, including all the major U.S. sports leagues and even things you never even considered, like Estonian soccer or Australian football (these are all real options at the BetMGM sportsbook).
For the time being, the four most populous states in the country are missing out on the fun. What baby steps California has taken toward legalization would still only allow in-person betting at certain casinos, and probably not until 2023. Mobile betting in New York is in the works and should be launched in time for Super Bowl LVI in February 2022. Florida is launching in-person betting at Seminole casinos in October, but mobile betting faces an uphill battle of lawsuits. Texas legislators were too busy requiring teams to play the national anthem to make any progress on sports gambling.
For what it's worth, online sports gambling in Washington, D.C., is legal but only through the D.C. Lottery and its terrible betting lines. Other than that, bettors can place online bets with Caesars Sportsbook and BetMGM—but only within two blocks of Capital One Arena or Nationals Park, respectively.
Sports betting of all sorts was largely illegal across the country until May 2018, when the Supreme Court struck down the Professional and Amateur Sports Protection Act of 1992. Before that law, only a few states had legal sports betting (and were grandfathered in), and it was basically impossible for the masses to place bets, unless you happened to know a sketchy bookie.
Hopefully by the time the Super Bowl LVI champions unveil their banner and kick off the 2022 NFL season, more states will decide to treat sports fans as adults and allow online betting for entertainment (or, if you're lucky, winning money).