Do San Francisco's Restrictions on Chain Stores Violate the First Amendment?
Whether a local burrito chain will be able to open another restaurant in San Francisco's North Beach neighborhood could hinge on the precise name of the new location.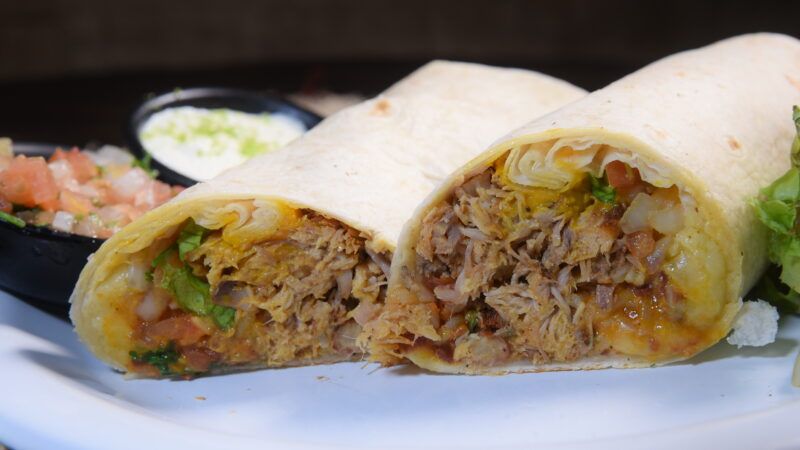 (Giovanni Seabra/Dreamstime.com)
Whether San Francisco's restrictions on chain stores will allow a local burrito business to open another restaurant might hinge on what the owners decide to call their new location. That, in turn, raises some troubling First Amendment implications.
For close to four decades, local favorite El Farolito has made a name for itself serving up Mission-style burritos that are, per Eater, "roughly the size of a neck pillow." The business currently has 11 locations throughout the Bay Area, and is in the process of opening up its 12th in San Francisco's North Beach neighborhood.
"We hope that we are received like we have been received (and) accepted in the other places we're at," said Irene Lopez, the daughter of El Farolito founder Salvador Lopez and the restaurant's current CEO, to the San Francisco Chronicle earlier this month.
If they'll be received at all in North Beach, however, depends on whether El Farolito meets the city's definition of "formula retail" (a.k.a. a chain store).
Since 2004, San Francisco has placed restrictions on formula retail businesses like bars, restaurants, and gyms to try to preserve the viability and character of local businesses. To that end, the city's planning code requires any business deemed a formula retail chain to get a special conditional use permit in order to operate in some areas of the city. In a few Neighborhood Commercial Districts—including North Beach—formula retail is flatly prohibited.
Determining whether a business is formula retail, and thus subject to these restrictions, is normally a pretty cut-and-dry process, says Dan Sider, chief of staff for the San Francisco Planning Department.
"The vast majority of applications that we get for new stores, restaurants, what have you, very clearly fall into the 'yes, this is a nonformula retailer' or 'no, this is a formula retailer' bucket," Sider tells Reason. "Every now and then, one comes along that makes us scratch our heads."
That includes El Farolito.
The city has two criteria to determine whether a business counts as formula retail. The first is whether a "retail establishment" has 11 or more physical locations, which El Farolito does. The other criterion is whether those 11 locations also have a standardized facade, signage, uniform apparel, color scheme, interior decor, or trademark.
If two or more of those features are standardized at 11 or more of a business's physical stores, then it's formula retail and thus subject to all the city's restrictions.
El Farolito's 11 current locations mean it fits the first part of the city's definition of formula retail. The more difficult question—as Mission Local reporter Joe Eskenazi explained in an article last week—is whether those 11 locations have sufficiently standardized branding to meet that second definition.
Two of the restaurants operated by the El Farolito company, notes Eskenazi, are actually called El Favorito. Another two use the name El Farolito but have different branding.
In an affidavit submitted to the Planning Department, Lopez claimed that the company has eight El Farolito stores and that the North Beach location would be called "El Farolito #9."
"We are a corporation, and under this umbrella you will find the 8 El Farolito's and two dinners [sic] with a different name and menu," said Lopez in correspondence with the Planning Department obtained by Mission Local. (Her description appears to exclude an 11th store operated by the company.)
The degree to which that decision depends on what the new location is called raises some troubling free speech implications, says Robert Frommer, an attorney with the Institute for Justice, a public interest law firm.
"It creates an artificial restriction that really infringes on people's First Amendment rights because it all turns on what you decide to call yourself," says Frommer.
While the government can regulate businesses to prevent fraud or protect public health, its ability to police speech—which would include the words on signs and menus—is constrained by the First Amendment.
"The government doesn't have the right to be the speech police and to say lawful businesses can't open because they don't like how they describe themselves," he says.
Standard uniforms, another of the city's formula retail criteria, could also raise free speech issues, says Frommer, but that is more of a gray area.
Sider says he's unaware of anyone raising a First Amendment objection to the city's formula retail regulations.
"The name of the business is really just one of the factors that goes into consideration," he tells Reason, adding that the controls on formula retail are geared around the physicality of the business.
Sider says that his department is awaiting more information from El Farolito's ownership before making a determination on whether it meets the city's definition of formula retail. He notes that the business has yet to apply for the permits it'll need to open up its North Beach location.
"We really want to help these guys move forward but we just don't have the information we need," he says.
First Amendment issues aside, the El Farolito case does reveal the unintended consequences of San Francisco's formula retail regulations.
"While, 17 years ago, this was seen as a means of preventing bastions of family-run businesses like North Beach from being overrun by Starbucks and the Golden Arches," writes Eskenazi, "the rules may keep a San Francisco-born, family-run enterprise like El Farolito out as well."