'See Something, Say Something' Returns
A new bill repurposes the war on terror's pro-snitching mantra by requiring that tech companies share user data with the federal government.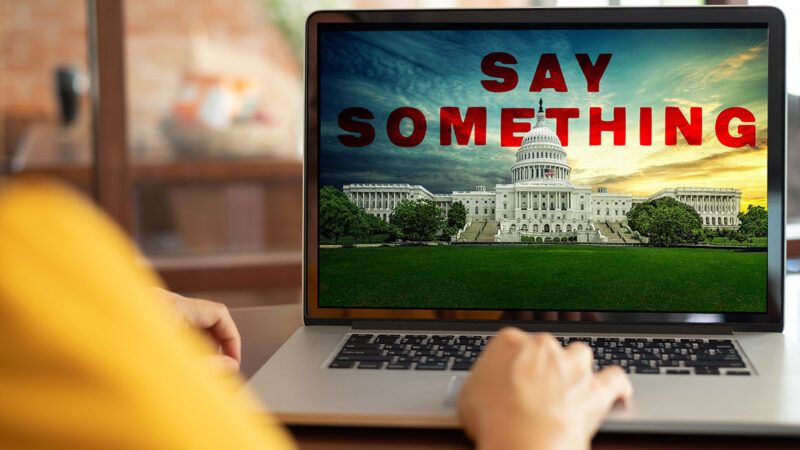 (Illustration: Joanna Andreasson; Source images: Muni Yogeshwaran, utah778/iStock)
Subscribe Now
This article is currently available to Reason Digital subscribers only. If you are a Reason Digital subscriber, log in here. Or Subscribe to Reason Digital Now.
Your Reason Digital subscription gives you instant access to brand new Reason magazine content and 50 years of Reason magazine archives.