Trump Administration Projects 200,000 American COVID-19 Deaths by June 1
The leaked documents also expect nearly 200,000 people to be infected daily by the end of the month.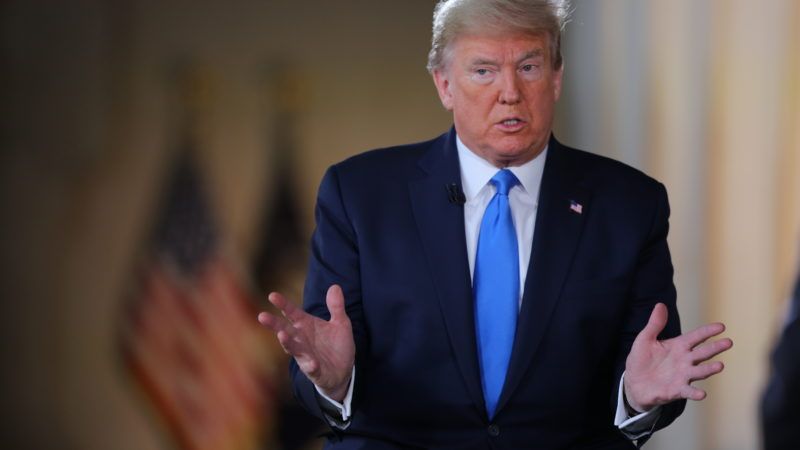 "We're going to lose anywhere from 75-, 80- to 100,000 people," President Donald Trump said on Sunday during a Fox News COVID-19 town hall. That may be an underestimate, according to Centers for Disease Control and Prevention (CDC) projections that have been leaked to The New York Times.
According to the leaked projections, daily U.S. deaths could rise from around 1,500 a day now to 3,000 by June 1, for a death total of 200,000 by the end of the month. The daily number of new COVID-19 infections would rise from 25,000 now to nearly 200,000 by then. Total confirmed cases currently stand at around 1.2 million and 70,000 deaths.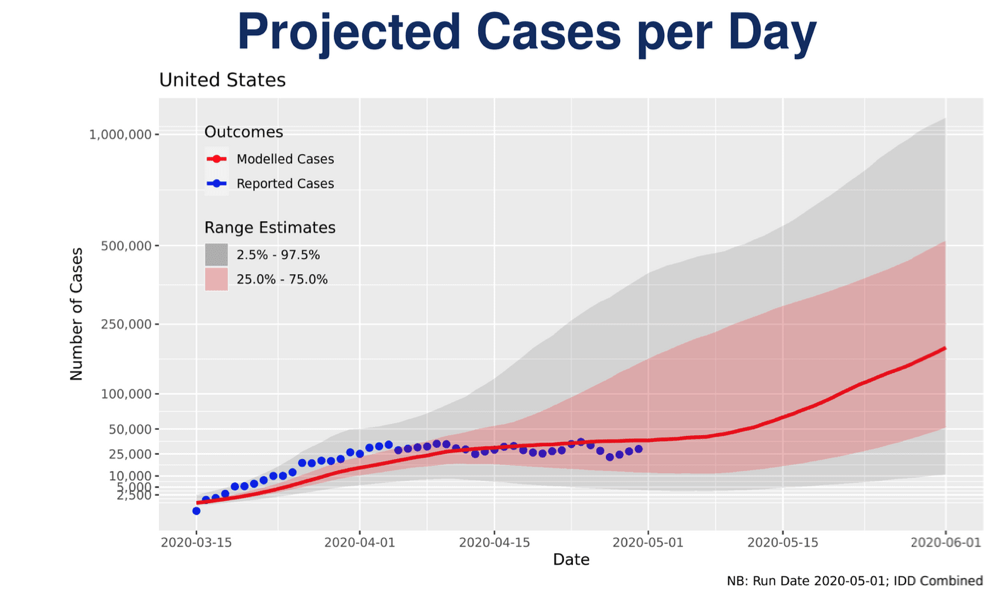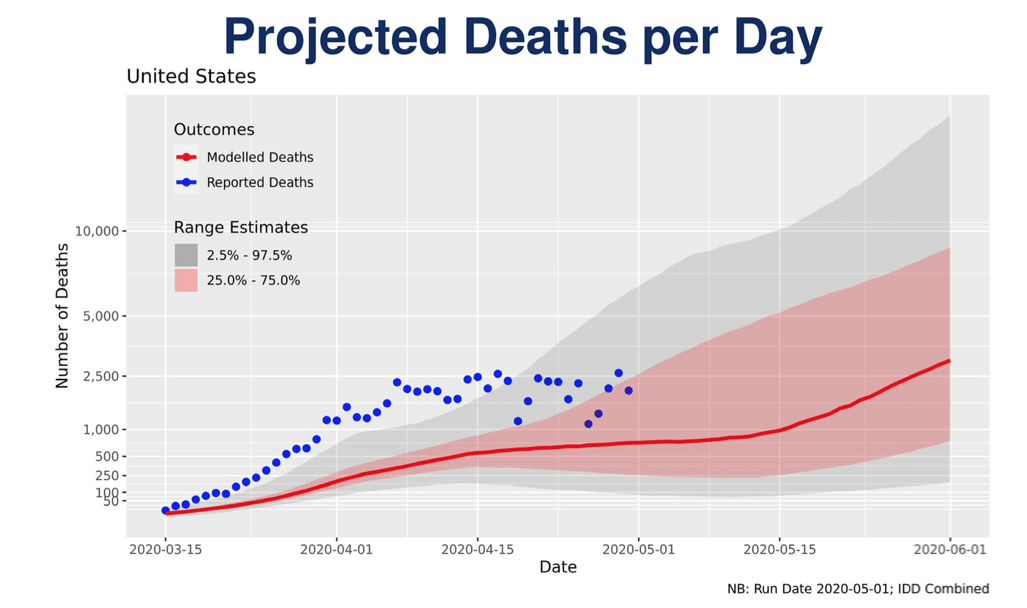 It is worth noting that the number of reported U.S. COVID-19 deaths have tended to be significantly higher than the CDC's projections.
These internal Trump administration projections are even more pessimistic than the projections from the machine learning model developed by independent researcher Youyang Gu and his colleagues. That model estimates that U.S. COVID-19 deaths will likely exceed 100,000 by June 1.
Let's hope that both of these forecasts will turn out to be badly wrong.
UPDATE: Statistician Nate Silver points to an apparent divergence between the CDC's confirmed cases and death rate projections. Currently, about 25,000 new COVID-19 cases are detected each day and about 1,500 Americans succumb daily to the disease. In the leaked projections, confirmed COVID-19 cases grow eightfold to 200,000 per day by June 1, whereas the death rate doubles to 3,000 per day.
One possible explanation for this mismatch is that the CDC expects expanded testing to confirm lots more mild and asymptomatic cases that in previous months have been largely missed. Since most people newly diagnosed with mild and asymptomatic cases will not die of the disease, the number of deaths relative to confirmed cases would thereby fall. Another factor to consider is that COVID-19 deaths tend to lag confirmed cases by two to three weeks.
In the meantime, the White House is disavowing the CDC projections. "This is not a White House document nor has it been presented to the Coronavirus Task Force or gone through interagency vetting," said White House spokesman Judd Deere in statement. "This data is not reflective of any of the modeling done by the task force or data that the task force has analyzed."