Texas Would Rather Ban All Chaplains from Execution Chambers Than Placate One Buddhist Inmate in His Final Moments
Equal treatment under the law can mean everyone is treated equally poorly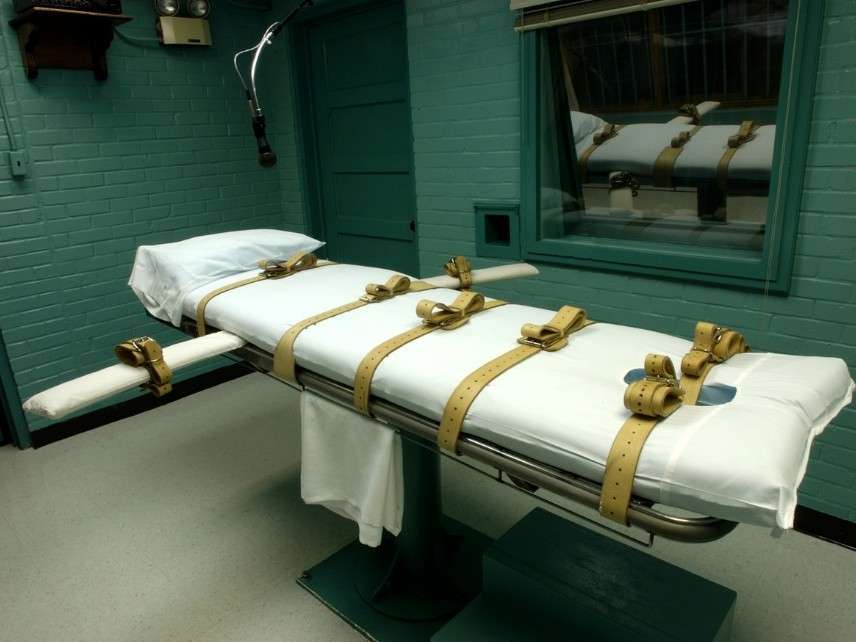 The State of Texas appears to have found a way around the Supreme Court's recent decision to grant a Buddhist inmate's request for a stay of execution.
Patrick Murphy, whose case I wrote about last week, was convicted under Texas' law of parties in the 2000 murder of a police officer. While he didn't pull the trigger, Murphy was involved in the robbery that led to his compatriots committing murder. After unsuccessfully claiming he shouldn't be executed because he wasn't directly involved in the murders, Murphy alleged his First Amendment right to freedom of religion was being violated.
Murphy converted to Buddhism while incarcerated, but the State of Texas would not allow his spiritual adviser to be by his side in the execution chamber, since the Rev. Hui-Yong Shih is not an employee of the Texas Department of Criminal Justice (TDCJ). Muslim and Christian chaplains are employed by the state, but not Buddhists.
On Thursday, the same day Murphy was set to be executed, the Supreme Court granted his stay. While the order did not include an explanation, Justice Brett Kavanaugh published a concurring opinion detailing his own decision. He explained that Texas was discriminating by only allowing chaplains of certain faiths in the execution chamber.
The two solutions, he said, were to let religious advisers of all faiths in the execution chamber, or confine them to the viewing room, with the key being equal treatment.
Texas opted for the latter. "TDCJ Chaplains and Ministers/Spiritual Advisors designated by the offender may observe the execution only from the witness rooms," the state's updated execution procedures read.
"TDCJ Chaplain(s) will continue to be available to an offender until they are transferred to the execution chamber," TDCJ spokesperson Jeremy Desel added to The Texas Tribune. "The chaplain will also be present in the viewing room if requested."
This procedural change will likely allow Murphy's execution to go forward. After all, he's being treated just like Christian or Muslim inmates now. But it's hard to understand why the state would prefer to treat inmates poorly than to offer them a bit of peace in their final moments.
Chaplains, even those who aren't employed by the state, don't pose any threat; if anything, they're more likely make a soon-to-be-executed person calmer. It's unfortunate that Texas would rather make religious inmates die alone than allow them a friendly presence at the end of their lives.