Is This America's Shittiest Cop?
The San Antonio Police Department tried to fire this officer for giving a crap sandwich to a homeless man. It was overruled.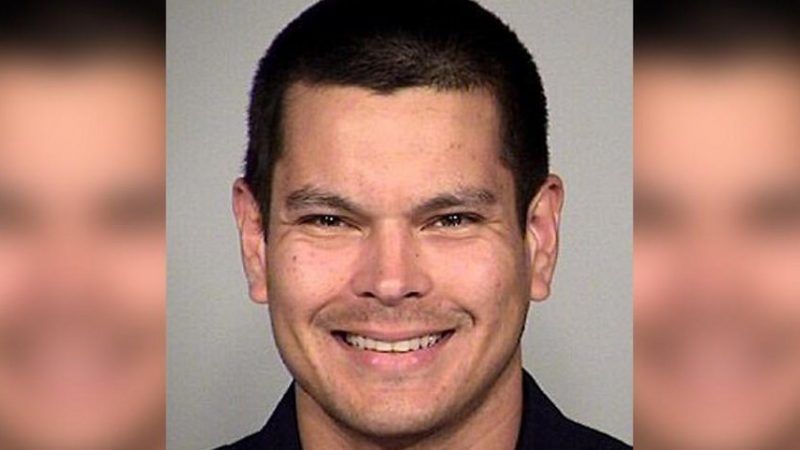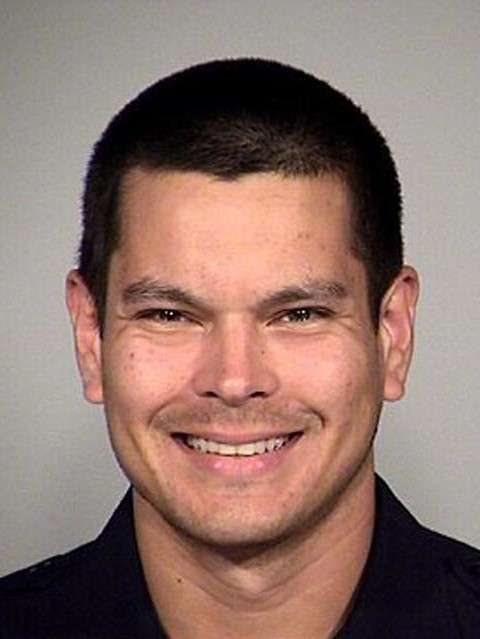 If you want to see some shitty cop behavior, direct your attention to San Antonio. Fired bike patrol officer Matthew Luckhurst has had his employment restored following one feces-related incident, but a second stunt still has him up a creek without a paddle.
Luckhurst was initially fired in October 2016 for allegedly giving a literal dogshit sandwich to a homeless man while clearing out an encampment. According to the arbitration report, the homeless folk had set up camp in a parking lot facility that had "no trespassing" signs; Luckhurst was trying to get them to clean up their trash as they cleared them out. By Luckhurst's account, he saw what appeared to be dog feces and worried about stepping or riding through it. So he grabbed a discarded piece of bread, used it to pick up the dog shit, put it in a food container, and apparently tossed it on the ground next to a homeless man.
He claimed, after the fact, that he thought the man would realize it was trash and throw it away. He says it was not his intent to try to trick the homeless man into eating dog shit. But apparently Luckhurst had a good laugh about it when he spoke to two other bike officers about what he did, and the other officers were apparently horrified by Luckhurst's behavior.
This spun into an even bigger mess because the officers didn't immediately report what Luckhurst had done. Rumors spread around the department, and a telephone game ensued, which apparently Luckhurst himself contributed to by changing the details of the story, according to the report.
Police have reportedly been unable to find any body camera footage of the incident to clear up what happened. But Luckhurst did acknowledge that he deliberately put a container with a shit sandwich in it next to a homeless man while ordering him to clear out. If the homeless man had eaten it and gotten sick, the City of San Antonio could have been found liable. And so the department fired him.
But he fought back and apparently won on a technicality. There's a 180-day clock on disciplining police officers for misbehavior (absent criminal charges). Apparently, due to some confusion over when the incident took place, they authorities missed the window. So this month an arbitration panel has ruled that the San Antonio police could not fire Luckhurst over this incident.
But as Luckhurst is still in deep shit and faces termination yet again for another stunt. In another 2016 incident, KSAT reports,
Luckhust and another male officer defecated in the women's restroom at the bike patrol office and intentionally didn't flush the toilet. Luckhurst and the other officer then spread a brown substance over the toilet seat, "giving the appearance that there was fecal matter on the seat," the disciplinary documents state.
Read the arbitrator's report for yourself here.