Students Fight to Free Contraception From Vending Machine Laws: Reason Roundup
Plus: Russian "spy" Maria Butina, Baton Rouge cops in blackface, good news for California sex workers, and a new FDA crackdown.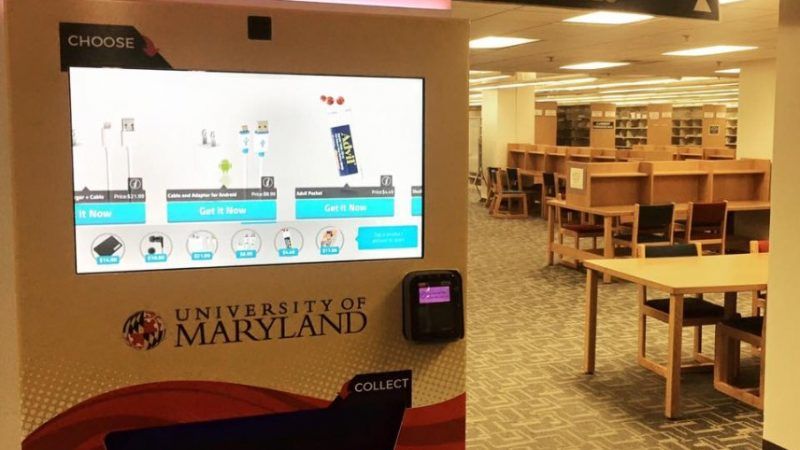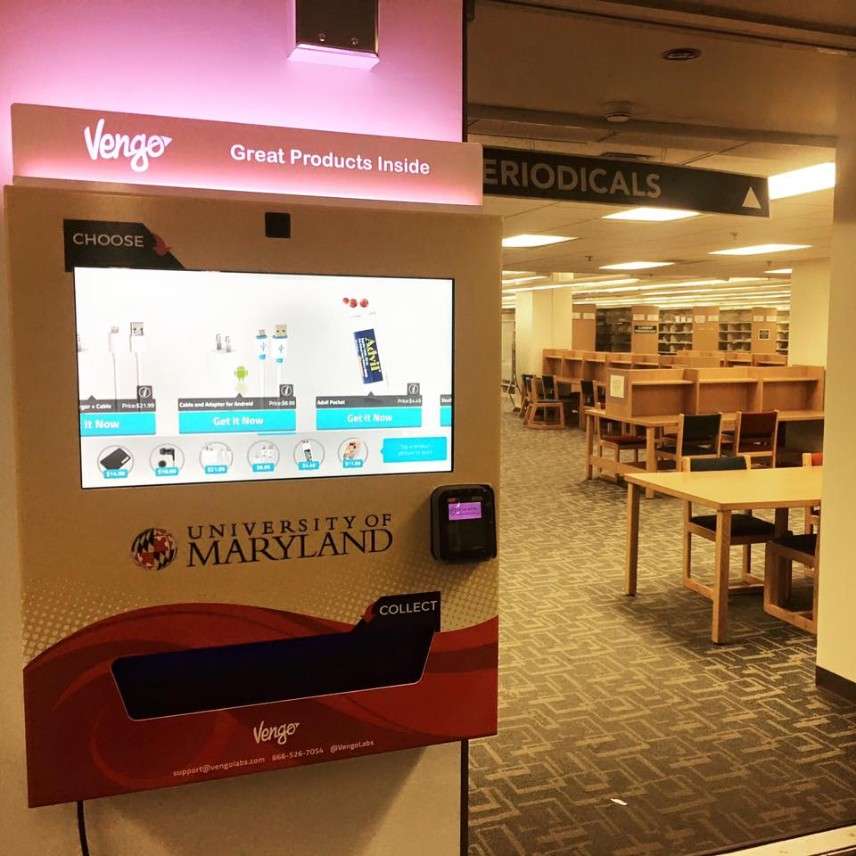 Some states ban all over-the-counter drugs from vending machines. For a few years now, emergency contraception has been sold from vending machines at some colleges, providing students convenient access "without stigma," The Verge notes. Schools in California, New York, Pennsylvania, and Virginia now have medicine-dispensing machines created by Vengo Labs.
"In a space that's long been dominated by reproductive rights activists and public health advocates, it's strange to hear an emergency contraception vendor discuss the product as though it's no different from a candy bar or pack of dental floss," writes The Verge's Lux Alptraum. "Yet, it's somewhat refreshing, too."
Emergency contraception is basically a concentrated dose of normal hormonal birth control pills, taken after unprotected sex to prevent pregnancy. Offering it from campus vending machines is a great development and one that will hopefully catch on. But it also helps highlight the absurdity of still requiring a prescription to get non-emergency contraception.
Campus contraception vending machines are revealing other regulatory barriers, too. Yale University students pushing for one last year found that state law prohibits it. In Connecticut, all over-the-counter medications are banned from being sold via vending machine.
"Similar laws exist around the country and are currently being challenged," notes Alptraum. "This week, a bill was introduced in Maine at the request of students at the University of Southern Maine that would allow some over-the-counter medications—including emergency contraception—to be sold in vending machines."
Under the Maine bill, sponsored by state Rep. Maureen Terry (D-Gorham), vending machines could sell up to 10 different types of over-the-counter drugs.
FREE MINDS
Is Maria Butina really who federal prosecutors say she is? "On December 13, Butina pleaded guilty to conspiracy to act as an unregistered agent of the Russian Federation. She faces a possible five-year sentence in federal prison," notes The New Republic. More:
With anti-Russia fervor in the United States approaching levels directed at Muslims following the attacks of September 11, 2001, it was easy for prosecutors to sell the story of Butina as a spy to the public and the press. But is she really? Last February, Robert Mueller, the special counsel leading the Russia probe, indicted 13 Russian spies for interfering with the 2016 election. And in July, two days before Butina was arrested, Mueller charged twelve more Russians with hacking into email accounts and computer networks belonging to the Democratic National Committee and Hillary Clinton's presidential campaign. It is not inconceivable that Butina is among their ranks.

Yet a close examination of Butina's case suggests that it is not so. Butina is simply an idealistic young Russian, born in the last days of the Soviet Union, raised in the new world of capitalism, and hoping to contribute to a better understanding between two countries while pursuing a career in international relations. Fluent in English and interested in expanding gun rights in Russia, she met with Americans in Moscow and on frequent trips to the United States, forging ties with members of the National Rifle Association, important figures within the conservative movement, and aspiring politicians. "I thought it would be a good opportunity to do what I could, as an unpaid private citizen, not a government employee, to help bring our two countries together," she told me.
FREE MARKETS
The FDA is targeting supplement makers in its latest regulatory crackdown. "The Food and Drug Administration on Monday accused 17 nutritional-supplement makers of selling more than 58 products with improper claims that they can prevent, treat or cure serious diseases, including Alzheimer's," reports the Wall Street Journal.
Have you seen online ads for dietary supplements claiming to cure your #Alzheimers disease or memory loss? It's a #healthfraud scam. There is currently no cure or treatment to stop or reverse the progression of #Alzheimers. LEARN MORE: https://t.co/llaycvlUWR pic.twitter.com/VqV0dvUGBx

— U.S. FDA (@US_FDA) February 11, 2019
U.S. FDA Commissioner Scott Gottlieb said these enforcement efforts are part of a larger "plan for implementing one of the most significant modernizations of dietary supplement regulation and oversight in more than 25 years."
JUSTICE REFORM
California bill would decriminalize condoms, crime-reporting for sex workers. "Right now, we know there are sex workers who are victimized or witness crimes and are scared to come forward because they think they are going to be arrested," said California state Sen. Scott Wiener (D-San Francisco). "We want to create every incentive for sex workers to feel safe in reporting crimes."
A new bill introduced by Wiener would stop cops from using condoms as probable cause in prostitution arrests or charging sex workers who come forward to report crimes.
QUICK HITS
At this point it'd be more newsworthy to find groups Kamala Harris *didn't* want to see jailed or deported during her time as a California prosecutor https://t.co/sIRfZ3nFCZ

— Elizabeth Nolan Brown (@ENBrown) February 12, 2019
ELECTION 2020
Sen. Amy Klobuchar and President Donald Trump traded a round of childish Twitter barbs about global warming and Trump's hair. (Isn't campaign season going to be fun?) Apparently, it's making sparks fly between Meghan McCain and other hosts of The View, with Joy Behar accusing McCain of having a "hissy fit." (OK, that's kind of fun.) Behar later told audiences "we were going to talk about more politics, but we changed our minds," so instead they talked about a sex dungeon in the basement of a suburban Philadelphia home for sale.
Science is on my side, @realDonaldTrump. Looking forward to debating you about climate change (and many other issues). And I wonder how your hair would fare in a blizzard?

Everyone else can join my team and contribute at https://t.co/Hz91NGE8hB https://t.co/Xjjz9I2Fw7

— Amy Klobuchar (@amyklobuchar) February 10, 2019