Syracuse Cops Force Doctors to Probe a Man's Rectum for Drugs, Then Bill the Man For It
Similar cases have resulted in huge lawsuits against hospitals and police departments.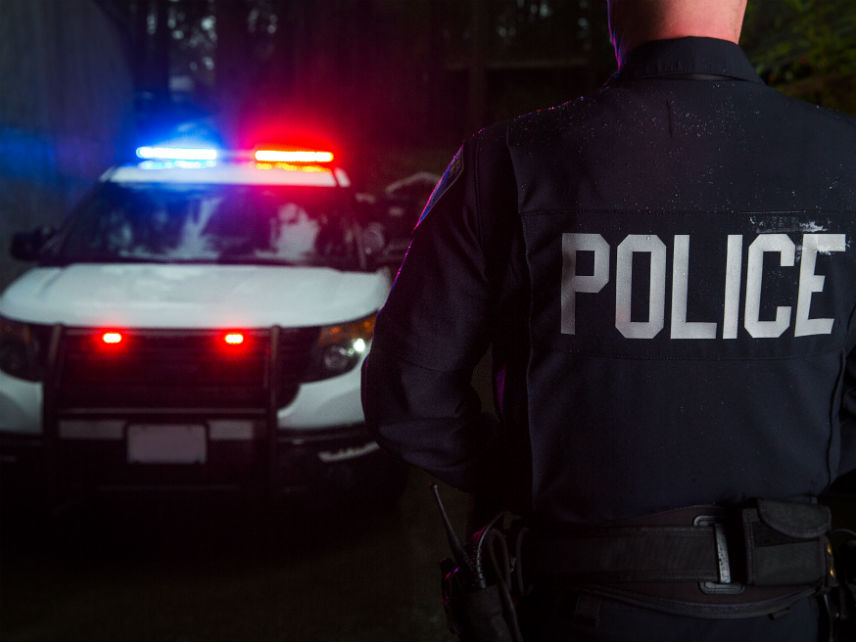 Syracuse police obtained a search warrant from a judge to compel doctors to perform an invasive rectal probe of a man they suspected of hiding drugs, even after an x-ray showed nothing out of the ordinary.
And after the scope likewise turned up no drugs, the man was billed more than $4,000 for the procedure.
Syracuse.com reports that Syracuse police, a city judge, and St. Joseph's Hospital Health Center "collaborated to sedate" Torrence Jackson after he was arrested following a traffic stop "and thread an 8-inch flexible tube into his rectum in a search for illegal drugs."
The suspect, who police said had taunted them that he'd hidden drugs there, refused consent for the procedure.

At least two doctors resisted the police request. An X-ray already had indicated no drugs. They saw no medical need to perform an invasive procedure on someone against his will.

The notes from police and doctors suggest some tension, a standoff. At one point, eight police officers were at the hospital. A doctor remembers telling officers: "We would not be doing that."

The hospital's top lawyer got pulled in. He talked by with the judge who signed the search warrant, which was written by police and signed at the judge's home. When they were done, the hospital lawyer overruled the doctors. The lawyer told his doctors that a search warrant required the doctors to use "any means" to retrieve the drugs, records show.
Jackson was then hooked up to an IV against his will and put under general anesthesia while doctors performed a sigmoidoscopy. No drugs were found.
According to the story, Jackson was arrested after a pretextual traffic stop where officers found a baggie of marijuana and detected cocaine residue on his car seat.
Jackson has a long rap sheet and was combative with police in jail, but the encounter crossed into dubious ethical and legal territory when police compelled doctors to perform a medical procedure they saw as unnecessary.
Previous cases like this have resulted in police and hospitals paying out huge amounts of money to settle lawsuits.
In 2016, the federal government and an El Paso hospital agreed to pay a New Mexico woman roughly $1.6 million dollars for the six hours of invasive cavity searches she was subjected to after a Customs and Border Patrol (CBP) drug-sniffing dog alerted to her.
In 2014, the city of Deming, New Mexico, paid David Eckert $1.6 million after he was subjected to two X-rays, two digital probes of his anus, three enemas, and a colonoscopy in an ultimately vain search for drugs.
In another 2014 settlement, CBP and the same El Paso hospital agreed to pay out $1.1 million to a woman who endured a similarly degrading series of cavity searches.
"Aside from the vaginal probe and CT scan, the woman also underwent a forced observed bowel movement, a rectal exam and an X-ray," the Texas Tribune reported. "She was eventually released six hours later then billed $5,000 because she refused to sign a consent-to-search statement."
The drug charges against Jackson resulting from the traffic stop were thrown out. Jackson has refused to pay for the unwanted medical procedure, and the hospital is now threatening to send him to collections.
See also: ReasonTV's video on the 2012 case of Timothy Young, who was handcuffed by Hidalgo County deputies and driven to a nearby hospital, where he was x-rayed and digitally probed against his will. No drugs were found.