Sex Workers Around the World Demand Decriminalization: Reason Roundup
Plus: Obamacare unconstitutional?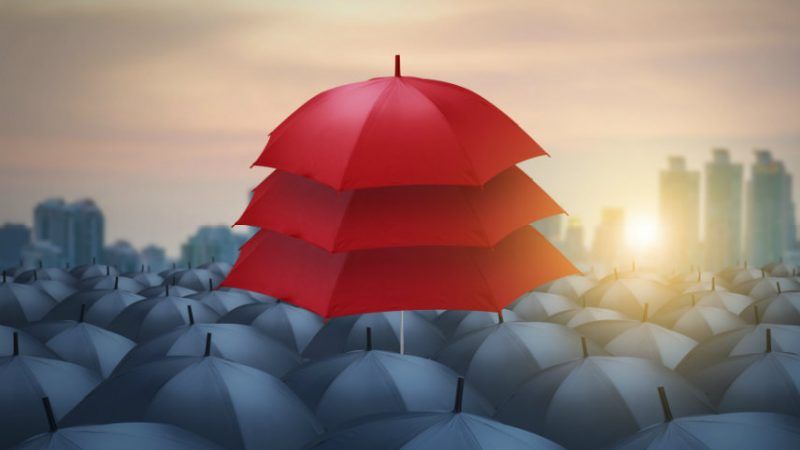 (Ingram Publishing/Newscom)
Today is what's known as the International Day to End Violence Against Sex Workers. It takes place every year on December 17, marked now by both online campaigns and in-person rallies held in countries around the globe. It was launched in Seattle 15 years ago as a vigil for victims of "Green River Killer" Gary Ridgway, and it continues as a day of protest against high murder and assault rates against sex workers and inadequate responses from police and policymakers.
"Ridgway was initially convicted of 48 murders, although he has since admitted to murdering 71 women, almost exclusively sex workers," notes the activist and sex worker Christa Daring.
Until this year Ridgway was considered the most prolific civilian serial killer in the United States, however, tragically last month Samuel Little confessed to killing over 90 women, primarily femme sex workers of color between 1970 and 2005.
Each year on #IDEVASW, sex workers and activists aim to expose the ways criminalization of prostitution broadly and specific recent policies—like FOSTA in the U.S.—make sex workers more vulnerable to violence and exploitation. They also honor and remember colleagues who were killed in the past year. You can find this year's memorial list and information out about events around the world at december17.org, a site launched and maintained by the Sex Workers Outreach Project (SWOP).
From the U.S. to Australia, Canada, the Czech Republic, the Democratic Republic of Congo, France, Germany, Thailand, the U.K., Zambia and elsewhere, sex workers are emphasizing that the only way forward is to decriminalize consensual commercial sex and related activities (like advertising for it).
A huge new study published in PLOS Medicine underscores this wisdom. It analyzed previous research on the criminalization of prostitution and sex-worker safety, looking at nearly 150 studies dating back to 1990.
Yesterday, a peer-reviewed journal published a review that analyzed nearly 150 studies from 1990 - 2018 about sex work from across the globe.

It confirmed that the criminalization of sex work endangers people in the sex trade.

— Jordan N. DeLoach (@jndeloach) December 12, 2018
"As a sex worker myself, I can't begin to describe how it makes me feel to see people with whom I share a profession targeted and killed simply for doing the job that they have chosen to do," writes Kate Iselin, an Australian sex worker and writer. "Whenever you can, speak up for sex workers if you see us being used as punchlines or headline fodder. Show us respect. Demand decriminalisation. Our lives, quite literally, depend on it."
More from sex workers on the meaning of December 17 and the importance of decriminalization to their safety:
Today on #IDEVASW we're in Chiang Mai with @apnsw and Empower Foundation, to train activists from 10 countries on using #CEDAW to claim sex workers' rights. These are a selection of their messages for #December17 #IDEVASW18 pic.twitter.com/KxrOfmdspe

— IWRAW Asia Pacific (@IWRAW_AP) December 17, 2018
NZ: "Everybody has the right to be safe and feel safe at work, whatever you do… it's a basic tenet of human rights." #IDEVASW #Dec17th https://t.co/1a7uFUTI7E

— SWOP NSW (@SWOPnsw) December 17, 2018
The story of sex work is so rarely told by sex workers themselves. Instead, stories are told for them or about them, creating false narratives and stigma that in turn fuels violence. https://t.co/OvKFgBm9LY #IDEVASW #sexwork

— PACE Society (@PaceSociety) December 17, 2018
New ?@OldProPodcast? with Ceyenne Doroshow who interviews long time friend & activist JyAsia Kylee about her experience with violence #IDEVASW #december17
Great convo! https://t.co/uuyzvyqBPL

— "#FOSTA is trash" -danny cruz (@adannyboy) December 15, 2018
Produced by SWARM in collaboration with @adajusic @WovenInk, 'To Survive; To Live' weaves together candid interviews from five people selling sex in austerity Britain. https://t.co/iGeUCjZ01B

— SWARM (@SexWorkHive) December 17, 2018
"A Day to End Violence Against Sex Workers" by On the Dresser

Feat. thoughts from @KateDAdamo, @SavannahSly and @thotscholar on the day, self care, other ways to participate + more!

CW: discussions of violence against #sexwork'rshttps://t.co/Jarya9er8l#IDEVASW #december17

— On The Dresser (@OnTheDresser) December 15, 2018
Spotted in Trafalgar Square. End violence against sex workers. Criminalisation = violence #IDEVASW #Dec17 pic.twitter.com/OMlzdFnG9P

— Frankie Mullin (@frankiemullin) December 17, 2018
In DC, sex workers, organizers, and allies are working to decriminalize sex work to #EndViolenceAgainstSexWorkers and improve the lives of those in the sex trade. Attend @DecrimNowDC's event tonight: >>>https://t.co/hAMOUWiuBl

— Kate (@KateDAdamo) December 17, 2018
Press statement from Sex Workers Alliance Ireland
17th December #IDEVASW
Garda and laws fail the most vulnerable says SWAI.
Check out our Facebook page for full statement pic.twitter.com/cFRUggFAmT

— SWAI Ireland (@SWAIIreland) December 17, 2018
You can also buy a copy of the book "Hello, I'm Here" written by those who use @POWNotts services here. All proceeds go to POW. It's a great book, gives a platform for people to speak for themselves. #IDEVASW18 #IDEVASW2018https://t.co/4Sb3U7irY3

— Siân Louise (@SianLouise34) December 17, 2018
FREE MINDS
Is a free press illegal? asks Trump. Over the weekend, the president suggested on Twitter that it was illegal "collusion" for multiple TV news networks to run unfavorable coverage of him.
"A REAL scandal is the one sided coverage, hour by hour, of networks like NBC & Democrat spin machines like Saturday Night Live," Trump tweeted. "It is all nothing less than unfair news coverage and Dem commercials. Should be tested in courts, can't be legal? Only defame & belittle! Collusion?" Ummmm… no.
FREE MARKETS
The ACA in court. Obamacare is unconstitutional—or at least that's what one federal judge ruled on Friday. If his decision stands, it could mean the end of the President Barack Obama's signature health insurance reform law, the Affordable Care Act (ACA). But "it's difficult to imagine that will happen, however, as the ruling is nearly certain to be appealed, and this particular case against the law has real weaknesses," writes Reason's resident ACA expert Peter Suderman.
The lawsuit, which was filed by a group of conservative state attorneys general, stems from last year's tax law, which set the individual mandate penalty to zero.

The Supreme Court previously ruled that the mandate was constitutional, but only as a tax. Since it now raises no revenue, the argument goes, it's no longer a tax, and therefore not constitutional.

That's fair enough, as far as it goes. The mandate, which is effectively eliminated already, probably should be stricken from the books.

The problem is that the case also argues that the rest of the law is unconstitutional because of findings made as part of the passage of the original statute which say that the mandate is not severable from the rest of the legislation. The basic idea is that Congress never intended for the rest of the law to exist apart from the mandate
More from Suderman here. And from law professors Jonathan Adler and Abbe Gluck: "A ruling this consequential had better be based on rock-solid legal argument. Instead, the opinion by Judge Reed O'Connor is an exercise of raw judicial power, unmoored from the relevant doctrines concerning when judges may strike down a whole law because of a single alleged legal infirmity buried within."
QUICK HITS
• Cindy McCain, her daughter Meghan, and her daughter's husband (and Federalist publisher) Ben Domenech are rallying against the appointment of Arizona Republican Rep. Martha McSally to fill John McCain's empty Senate seat. According to CNN, the criticism stems from Cindy thinking that McSally "was too quiet when President Donald Trump criticized" her husband.
• A new policy may make it easier for immigrants who got a green card through marriage to become permanent legal residents.
• A new Senate report on Russian social-media messaging in the U.S. during 2016 finds that Russian-sponsored Instagram posts "rivaled or exceeded" Facebook operations and that propaganda messages were also prevalent "on Twitter, YouTube, Reddit, Tumblr, Pinterest, Vine, and Google+, among other platforms."
• Are millennials more broke than previous generations? When it comes to "income, spending, debt, net worth" or other measures, "millennials at age 30 are pretty similar to Gen X at age 30," notes Kevin Drum at Mother Jones. But The Week points out that "there is one big difference: homeownership. About 34 percent of millennials own their home, compared with the 50 percent of Gen Xers who did when they were the same age. Those who do have more expensive ones: a median value of $165,000, rather than $135,000 for Gen Xers, adjusted for inflation."
• Colleges are installing emergency-contraception vending machines, but we still can't get regular oral contraceptives available over the counter?
• For those keeping count:
I broke down precisely how many investigations are targeting Donald Trump—and what they are. Answer: There are *17* distinct investigations into Donald Trump's world, as prosecutors probe almost every aspect of how money flowed in and out of his orgs. https://t.co/K162RATwsr

— Garrett M. Graff (@vermontgmg) December 17, 2018