The Twilight of Asset Forfeiture?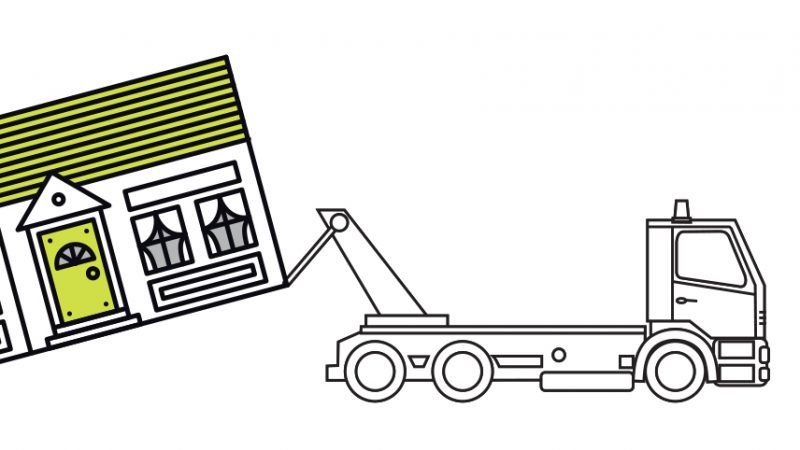 (Joanna Andreasson. Source images: pressureUA/iStock and artnimals/iStock)
2018 was a bad year for civil asset forfeiture, the infamous practice by which police can seize property even if the owner is not charged with a crime.
In late summer, Philadelphia settled a federal class-action lawsuit over its aggressive asset forfeiture program. (How aggressive? One 78-year-old pensioner had $2,000 seized after police found her possessing a small amount of marijuana, which her retired husband used to alleviate his arthritis.) The city agreed to drastically curtail when and how it seizes property from residents and to set up a $3 million fund for victims of its sticky-fingered cops.
Asset forfeiture will continue in Philadelphia, albeit in a limited form. But the salad days when police and prosecutors could seize 300 to 500 homes a year, according to the lawsuit, are now over.
Earlier in the summer, a federal judge struck down Albuquerque's asset forfeiture program, ruling the city "has an unconstitutional institutional incentive to prosecute forfeiture cases, because, in practice, the forfeiture program sets its own budget and can spend, without meaningful oversight, all of the excess funds it raises from previous years."
The U.S. Supreme Court, which previously seemed reluctant to interfere in such cases, has agreed to consider an asset forfeiture challenge out of Indiana. Arch-conservative Justice Clarence Thomas also sharply criticized the practice in a 2017 dissent in a different case. "These forfeiture operations frequently target the poor and other groups least able to defend their interests in forfeiture proceedings," he wrote.
The increased willingness of federal judges to consider the perverse profit incentives created by asset forfeiture, together with the possibility of a Supreme Court ruling on the issue, raises a real question: Are we seeing the twilight of such programs in the United States?
During the last five years or so, more than half of states have passed some form of asset forfeiture reform, limiting what was once a free-for-all cash grab benefiting law enforcement. In places such as Mississippi the reforms were modest—new annual reporting requirements, for instance. New Mexico and Nebraska, however, now mandate criminal convictions before property is forfeited. Most states have landed somewhere in the middle, adding procedural protections for property owners and rebalancing the burden of proof in forfeiture hearings.
Until recently, a major roadblock to all these reforms was Jeff Sessions. The former U.S. attorney general rolled back Obama-era restrictions and emboldened state and local law enforcement to ramp up seizures—and bypass stricter state laws—by partnering with federal authorities. How much longer that loophole remains open depends on Congress.
This article originally appeared in print under the headline "The Twilight of Asset Forfeiture?".