Facebook Also Becoming a Sexuality-Free Zone: Reason Roundup
New rules ban erotic art, talk of shared sexual interests, kink groups, and anything that "encourages sexual encounters between adults."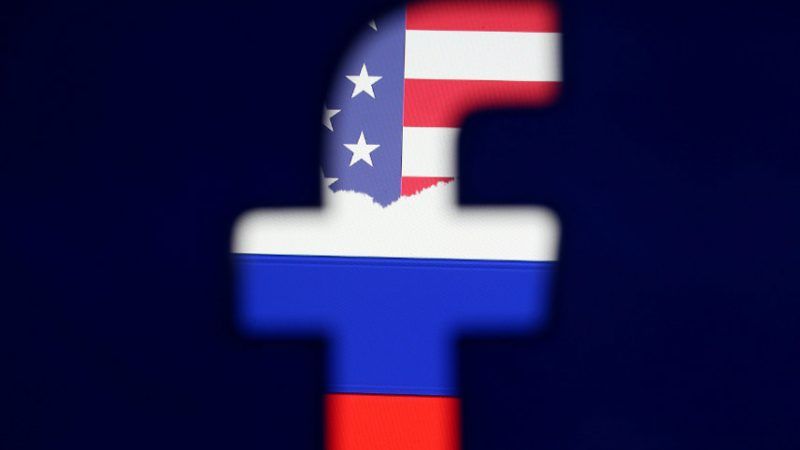 (Dado Ruvic/REUTERS/Newscom)
Just a few days after Tumblr announced that it would ban all pornography, Facebook has pulled the proverbial hold my beer with its new "Sexual Solicitation" policy.
Facebook will now "restrict sexually explicit language"—because "some audiences within our global community may be sensitive to this type of content"—as well as talk about "partners who share sexual interests," art featuring people posed provocatively, "sexualized slang," and any "hints" or mentions of sexual "positions or fetish scenarios."
The company has long been known for bizarre content-moderation choices—at times downright puritanical, at others permissive, in a way that goes beyond the typical vagaries of monitoring and filtering massive amounts of content. (An August episode of Radiolab does a better job than anything else I've encountered at tracing why this is and how it plays out in practice.) The site has gotten flak for banning everything from photos posted by breastfeeding mothers to classical art to Stone Age sculpture in a willy-nilly manner.
But its updated Community Standards explicitly ban basically anything that hints at or mentions sexuality, including specifically ordering users not to post erotic art, engage in sexualized banter, use anything above PG language, advertise legal sex work, organize community events or private groups related to non-normative sexuality, or even engage in private talk with other users about hooking up.
The new Sexual Solicitation policy starts by stating that while Facebook wants to faciliate discussion "and draw attention to sexual violence and exploitation," it "draw[s] the line…when content facilitates, encourages, or coordinates sexual encounters between adults." Can we pause a moment to appreciate how weird it is that they lump those things together in the first place? Whatever the intent, it reads as if only content coding sex as exploitative, violent, and negative will be tolerated on the site, while even "encouraging" consensual adult sex is forbidden. It goes on to instruct users not to post:
Attempts to coordinate or recruit for adult sexual activities such as filmed sexual activities, pornographic activities and erotic dances or massages

Explicit sexual solicitation, which is defined as offering or asking for sex or sexual partners, sex chats or conversations and nude images

Implicit sexual solicitation, which is defined as mention of a sexual act along with at least one of the following suggestive elements:
> Vague suggestive statements such as "looking for a good time tonight"
> Sexualised slang
> Sexual hints such as mention of sexual roles, positions or fetish scenarios
> Content (hand-drawn, digital or real-world art) that may depict explicit sexual activity or suggestively posed person(s).

Offers or requests for other adult activities, such as commercial pornography or partners who share sexual fetish interests.

Content that engages in explicit sexual solicitation by, including but not limited to the following, offering or asking for:
> Sex or sexual partners
> Sex chat or conversations
> Nude images

Content that offers or asks for other adult activities such as:
> Commercial pornography
> Partners who share fetish or sexual interests

Sexually explicit language that adds details and goes beyond mere naming or mentioning of:
> A state of sexual arousal (wetness or erection)
> An act of sexual intercourse (sexual penetration, self-pleasuring or exercising fetish scenarios)
PC Mag writes:
To be clear, Facebook already had a ban on porn and sexual solicitation on the platform; it was previously stated under the "Sexual Exploitation of Adults" and "Adult Nudity and Sexual Activity" section of Facebook's content rules. However, the social network decided to flesh out the anti-sexual solicitation policy to help Facebook better address the content on the platform, a company spokesperson told PCMag.

"This change was prompted, in large part, by conversations with our content reviewers, who told us that the sexual exploitation policy did not adequately distinguish between exploitation (e.g. 'My ex was a slut. Look at the photos she sent me.') and solicitation (e.g. 'Looking for swingers. Friday at 8 PM, [name of bar]. Wear pink.')," the spokesperson said in an email.

The company didn't directly comment on concerns the new policy was too broad and might prohibit people from engaging in dirty talk on the site. But Facebook said it crafted the new rules with input from third-party organizations that specialize in women's and children's safety issues.
QUICK HITS
Rudy Giuliani's Paranoid Nonsense Tweet Is A Good Reminder That We Need Actual Cybersecurity Experts In Government https://t.co/TFIbKSmJE3

— bloodthirsty cadaver junkie (@TimCushing) December 5, 2018
So for every 500 rooms one books at a trump hotel, you get to murder a dissident. https://t.co/qGXV6eAsue

— Molly Jong-Fast (@MollyJongFast) December 6, 2018