Mandatory Warrantless Rental Inspections Inspire Seattle Lawsuit
Institute for Justice to city: Show probable cause, guys.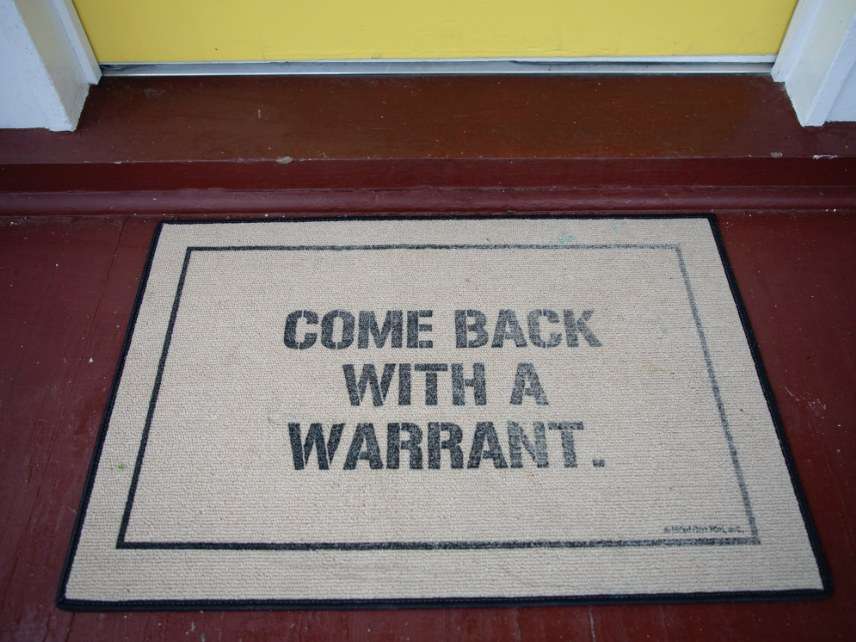 In an alleged effort to root out slumlords, some cities treat renters as though they don't have any rights, forcing residents to allow government officials in for mandatory warrantless "inspections" to make sure homes are up to code.
The lawyers at the Institute for Justice, a national public interest law firm, have been trying to fight these inspections for years as unconstitutional violations of the Fourth Amendment. This week they've filed a class-action complaint against the city of Seattle that attempts to put a stop to its inspection program.
According to their lawsuit, Seattle launched an inspection program in 2015 that requires landlords to register rental properties with the city. The city then randomly chooses 10 percent of the rental properties to inspect each year. This includes inhabited apartments and houses. The rental inspections are very thorough, allowing searches of the entire premises and therefore mandating that the people living there allow strangers in to look over their stuff.
In July, according to the lawsuit, a group of renters sharing a home wrote city officials telling them that they do not consent to a search of their property. The owner of the home also wrote to let the city know that she was respecting her tenants' wishes. The city responded that if the landlord refused to let the inspectors in, she faced penalties of $150 a day for the first 10 days, and then $500 a day afterward. Seattle did not even respond to the letter from the tenants.
The Institute for Justice is now representing both tenants and landlords in these cases to try to stop unwarranted inspections under the city's law, arguing that it violates the privacy provisions of the Washington Constitution.
"When a tenant objects and says they don't feel comfortable, there should be a process where the city goes and seeks a warrant," Institute for Justice Attorney Rob Peccola tells Reason. "Instead the City of Seattle has put into place a policy of strong-arming landlords to allow access. These kinds of searches would never be countenanced over a homeowner's objections."
The Institute for Justice wants the city to have to show probable cause that there are code violations within somebody's home before it can demand access. The group is asking for Seattle's inspection system to be declared unconstitutional and for an injunction to be put in place stopping warrantless searches without a tenant's consent.
This suit has been filed under Washington's Constitution rather than under the Fourth Amendment to the U.S. Constitution because the state has additional privacy protections that are a little broader, particularly given the U.S. Supreme Court's willingness to allow exceptions for "administrative searches" for public safety reasons.
It was actually under Washington's Constitution in 2016 that another group of property-rights-protecting lawyers, the Pacific Legal Foundation, stopped Seattle from snooping through people's trash to make sure they were separating out their food waste. The Pacific Legal Foundation forced a stop to that practice for the same reason—no warrants.
Read the Institute for Justice's complaint here and read more about the case here.