Maine's Food Sovereignty Law Is a Hit
A year into their experiment with self-governance, the municipalities of Maine are embracing their new food freedoms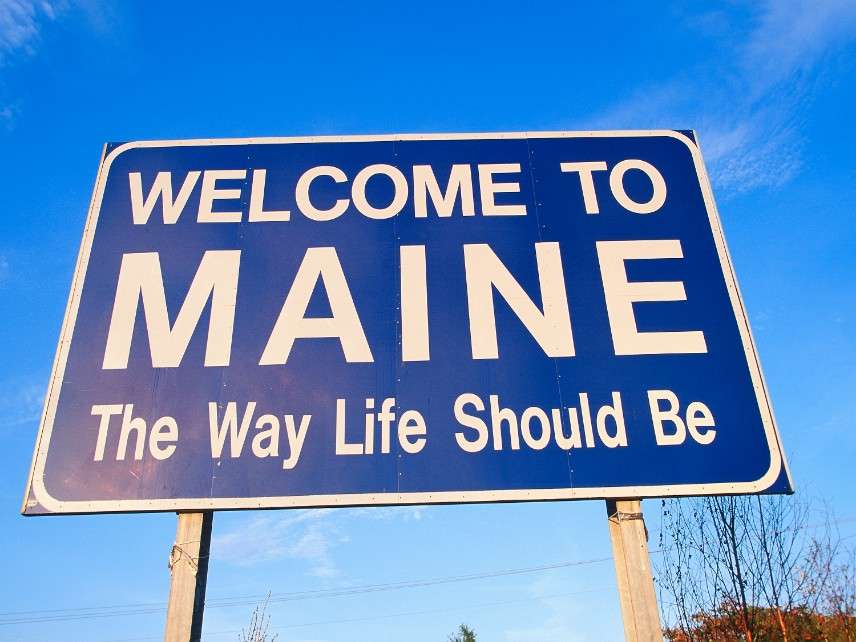 One year after Maine's groundbreaking food sovereignty law took effect, the capital city of Augusta has become the latest municipality to set food freedom in stone.
Maine's first-in-the-nation food sovereignty law, An Act To Recognize Local Control Regarding Food Systems, allows local governments in the state to pass ordinances that exempt many direct-to-consumer food sales within city limits from burdensome state licensing and inspection requirements.
Bangor Daily News reporter Julia Bayly, who's done a great job covering Maine's food sovereignty movement (and, more generally, reporting on food and agriculture in the state), had a fantastic piece this week on the positive impact of the law's first year.
Augusta's move and the Bangor Daily News piece are just more evidence of food sovereignty's continued success as it spreads across Maine. Two years ago, at least 15 municipalities in Maine adopted a food sovereignty ordinance (FSO). At the time, these local ordinances were merely aspirational in nature. When an FSO conflicted with state law, the local ordinance was unenforceable.
But Maine's statewide food sovereignty law changed the game. No longer were Maine cities and towns that adopted FSOs fighting state law. They were embracing it.
Food sovereignty has taken off as a result. Reports this past March indicated that 21 Maine cities and towns had passed local ordinances. Now, roughly eight months later, that number has already doubled. According to the website Local Food Rules, which tracks food sovereignty in Maine, forty-five cities and towns have now passed FSOs, including more than twenty just this year. More are sure to come. Reports this week suggest the town of Sanford may be next in line to adopt an ordinance.
What's behind the FSO movement? Mainers' fervor for food sovereignty began to solidify in the state at the beginning of this decade, in the wake of the state's prosecution of a raw milk farmer. Another key impetus for the movement was a state exemption for farmers who wanted to sell less than $1,000 in poultry annually. Those who wished to sell poultry under the so-called exemption first had to spend tens of thousands of dollars to comply with state regulations.
"Show me a farmer who spends $30,000 to sell $1,000 worth of food and I'll show you a farmer who's out of business," I write in Biting the Hands that Feed Us: How Fewer, Smarter Laws Would Make Our Food System More Sustainable.
Similar absurdities abounded under Maine law. As one Maine farmer pushing for an FSO in his town told the Bangor Daily News earlier this year, current state law means he could make pickles and give them away to anyone, or give them to a nonprofit that could in turn sell them. But food-safety rules mean he can't sell those same pickles himself.
Not everyone in the state takes so dim a view of such rules. Walt Whitcomb, who heads Maine's agriculture department, warned earlier this year that food sovereignty "will just increase the possibility that folks will purchase food that will make them sick."
Maybe. Or maybe not.
Wyoming health department officials warned similarly that cases of foodborne illness in the state would increase after Wyoming passed a food freedom law several years ago. But the state experienced no such outbreaks, as I reported last year.
The same appears to be true in Maine. Bayly, of the Bangor Daily News, reported earlier this year that none of Maine's nearly 5,000 cases of foodborne illness could be "attributed directly to a farm or dairy."
Earlier this week, I reached out by email and phone to Ron Dyer, a senior official with Maine's agriculture department who's expressed misgivings over the law. I asked if he was aware of any foodborne illnesses that could even be linked to a city or town that had passed an FSO. Dyer did not respond to my inquiry.
As good as it is, Maine's food sovereignty law could be better still. Maine lawmakers were forced to water down the law after USDA threats last year. Food sovereignty still doesn't cover sales of meat and poultry. It's not as sweeping as Wyoming's food freedom law. (Food freedom laws, such as that in Wyoming, are better than food sovereignty laws. The former deregulate everywhere in a state, while the latter apply only in cities and town, such as in Maine, that opt into a state law by passing an FSO.)
But to wallow in the fact an excellent law isn't perfect is merely to recite an aphorism. Maine's food sovereignty law is a great law. May it continue to spread throughout its home state and beyond.