Unarmed Bay Area Man Dies After Police Tasering; New California Laws Will Force Open the Records
It's harder now for law enforcement officials to conceal what happened in deadly encounters with citizens.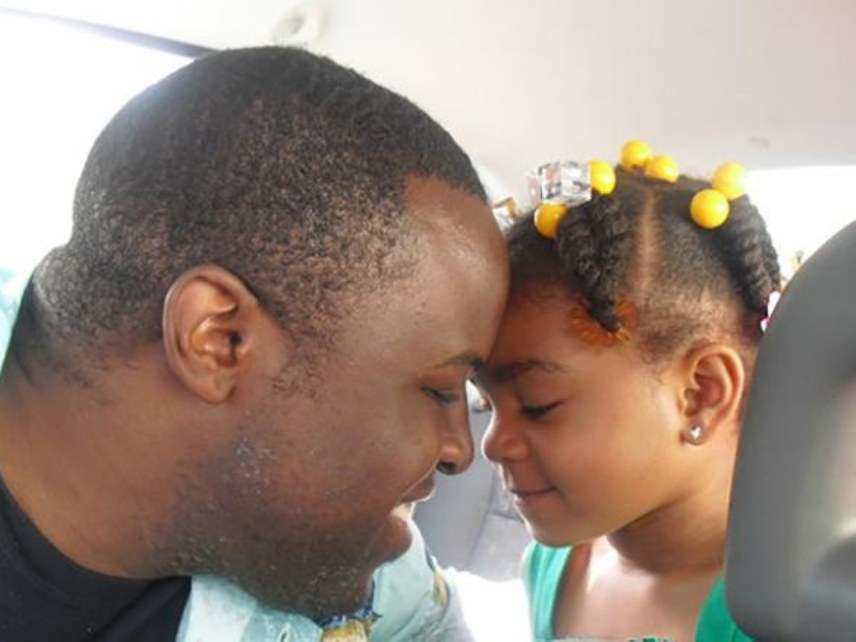 When Chinedu Okobi, 36, died in October after a violent confrontation with San Mateo County Sheriff's Department deputies, the initial report claimed that Okobi had been running in and out of traffic on a busy street in the California town of Millbrae and had assaulted a deputy immediately when confronted.
The deputies Tasered Okobi, and he was taken into custody. He died at the hospital, according to the sheriff's department. His autopsy has not yet been released. Okobi's sister, Ebele, is an executive at Facebook, and she publicly demanded a probe into what happened. At the time of Chinedu's death, Ebele noted that her brother had a history of mental health issues.
So the story then was about the typically poor way police departments handle people (especially black males) who are in the midst of mental health crises and are behaving erratically, but not necessarily threateningly. The confrontation was also a reminder that Tasers are painful and potentially deadly and are not meant to be deployed haphazardly. Chinedu is the third person who died this year in San Mateo County after being Tasered by law enforcement officers.
But over the weekend, even that narrative changed. Ebele and her mother were provided private access to police dashcam and surveillance videos that showed what happened that day. Ebele has since taken to Facebook, where she has explained in great detail that what she saw on video does not remotely match the official story sent out in a press release in October.
She makes several claims here, of which the most important is probably that Chinedu was not darting in and out of traffic when the deputies first confronted him and that deputies did not appear to be responding to a call about erratic behavior from the man. Nothing in the videos she watched shows even a reason for the confrontation. They confront him at an intersection where he has put his hands up. She says that the deputies are the ones who grabbed Chinedu and that they Tasered him because he was trying to get away from them, asking them what he did wrong.
According to Ebele, the cops Tasered him repeatedly until he collapsed, then continued to stun him while hitting him with batons. He managed to get away at one point, she says, but they tackled him again and pepper-sprayed him. She claims he died there on the scene, not at the hospital. She reports that nobody attempted to provide any CPR and that they just leave him there on the scene, propping his body up "like an over-full trash bag" while they talk about the narrative they would use to justify what happened. They were planning, she says, to claim he had lots of drugs in his system.
Ebele is angry at herself for falling for the idea that Chinedu's mental health problems might have contributed to the confrontation:
Now that I have seen the video, I am so angry. It was always wrong, it was always a tragedy, but now, knowing that there wasn't even the pretense of police stopping him "for his own safety," seeing the way they tortured him to death for simply walking down the sidewalk—this is a crime.
These videos have not yet been made available to the public, but they will be soon. Over the summer California passed a law that explicit says that police video footage is a public record. Police are allow to withhold it during the investigation, but eventually the footage must be released. San Mateo County District Attorney Stephen Wagstaffe has confirmed the video will be released after the investigation of the incident is over.
But there appear to be gaps in the explanation of what happened and the video might not cover it all. San Mateo County deputies are not wearing body cameras, Wagstaffe explained to CNN. And what Ebele watched appears to be an edited compilation of everything that was available.
Ebele is demanding that everything be publicly released—videos, 911 calls, and all. She publicly names the five deputies and demands that their discipline records be released to determine whether any of them have a history of misconduct. That's another new power granted under a bill that was passed into law this summer. California has kept police misconduct records under lock and key for decades, making it all but impossible to know whether individual officers have a history of bad behavior. Under the new law, the public can demand access to misconduct and personnel investigation records in cases where use of force results in death.