Chinese Novelist Gets 10-Year Prison Sentence Because Her Homoerotic Books Sold Too Well
Yet under Chinese law, some rapists get only three years behind bars.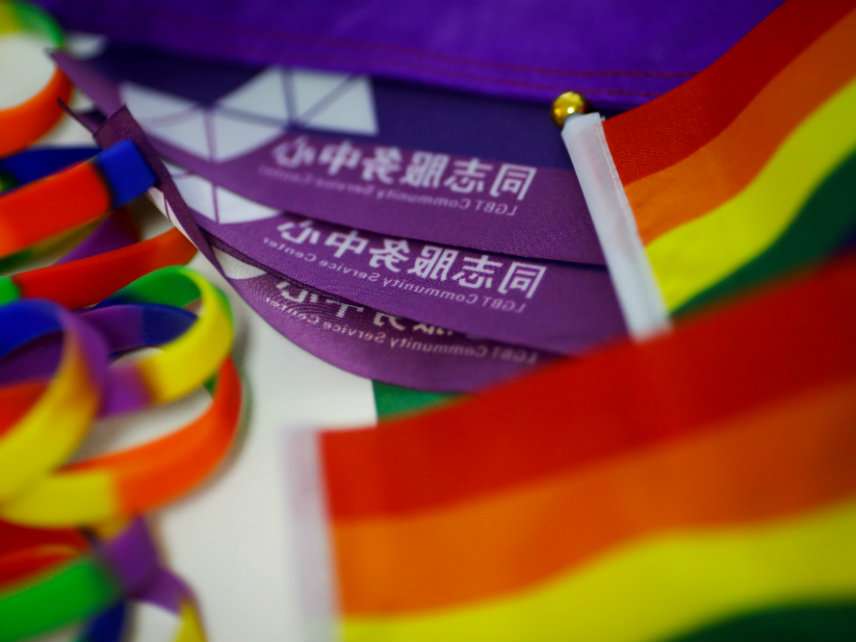 A Chinese writer could spend the next 10 years behind bars for publishing books that include descriptions of gay sex. Why such a harsh sentence? Apparently, she sold too many copies of her books.
The book that apparently caught authorities' attention is titled Occupy (or Occupation, depending on which outlet's translation you prefer). Chinese state media reports that it "obscenely and in detail described gay male-male acts." The book's homoeroticism reportedly involves a relationship between a male student and his teacher.
Pornography is illegal in China, so it's not surprising that the writer, known by her surname Liu as well as well as her internet alias Tianyi, was convicted. But even given that, the length of her sentence is jarring. The South China Morning Post explains what happened:
The legal basis of Liu's sentence is a judicial interpretation issued by China's supreme court.

According to the statement, selling more than 5,000 copies of pornographic books or making more than 10,000 yuan (US$1,400) from their sale is regarded as an "especially serious circumstance", which carries a sentence of "imprisonment for not less than 10 years or life".

Not only did Liu sell more than 5,000 copies, she also made a profit of 150,000 yuan by doing so.
That judicial interpretation dates back to 1998, prior to the advent of the internet. "It's out of touch with all the changes that have taken place in society," Deng Xueping, a Shanghai lawyer and former state prosecutor, tells the Post.
On Weibo (China's counterpart to Twitter), many people have noted that Chinese law sometimes punishes rape with just 3 years in prison, yet Liu received 10 years simply for publishing works of fiction.
Her case highlights the Chinese government's disregard for free expression. The Congressional-Executive Commission on China reports:
Chinese officials have stated that anyone wanting to publish their opinions may submit their article or book to a government-licensed publisher, but if they are unable to find a licensed publisher, then the only way they can legally exercise their constitutional right to freedom of publication is to "enjoy their works themselves, or give copies to friends and family."
While homosexuality hasn't been classified as a crime since 1997, same-sex relationships are still banned from the small screen and online streaming platforms. And the government seems to have a bone to pick with pornography, as authorities recently upped the monetary reward given to those who report such "illegal" content to a maximum of more than $86,000 (U.S).
Liu was sentenced on October 31. She has filed an appeal.