Convicted of Brutally Beating His Wife, This Judge Was Given a Second Chance in City Government. Now He's Been Arrested for Her Murder: Reason Roundup
Plus: lawmakers move to allow headscarves on the Hill and private landlords protect from lead better than city Health Department.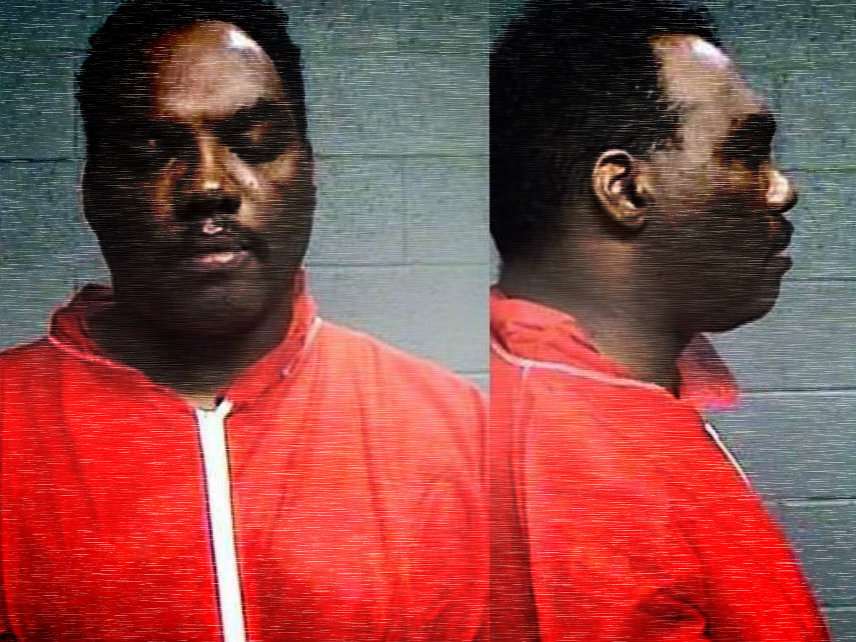 Sure, people deserve second chances—but not necessarily on the taxpayer dime or in positions of power and authority over people. Alas, this seems to be a lesson that government offices big and small can't seem to learn.
The latest example comes from Cleveland, where the city's director of minority business development, Lance Mason, was arrested on suspicion of murdering his estranged wife.
Mason was previously a state lawmaker in Ohio and a judge on the Cuyahoga County Court of Common Pleas. He was also previously convicted of felonious assault, stemming from an incident in 2014. In that case, Mason was found guilty of beating Aisha Fraser Mason—punching her 20 times, slamming her head against the dashboard of his car, and breaking the bones in her eye socket—with their children in the backseat. Upon searching his house, police found smoke grenades, a sword, and all sorts of guns and ammunition.
Mason spent nine months in prison and had his law license permanently suspended. (His wife filed for divorce, in a case that was still pending.) Upon his release from prison, Mason was promptly hired by Cleveland Mayor Frank Jackson for a job inside city hall.
The city said that Mason has now been fired.
"Shaker Heights police did not respond to multiple messages seeking comment until more than seven hours after the slaying, when the department issued a release stating only that Fraser Mason had been killed and that her estranged husband had been arrested," notes Cleveland.com:
The refusal by the department to release details of the case in a timely manner continues the pattern of four years ago, when the suburb failed for more than 36 hours to provide its resident with an account of Mason's attack on his wife. More than 24 hours after the attack, then Mayor Earl Leiken refused even to to confirm that Mason was sitting in the Shaker Heights Jail.
During the 2014 court proceeds, prosecutors said Mason's wife beating was an example of "sometimes how good people make bad decisions."
This kind of excuse-making is all too common from folks in law enforcement and other realms of government. Studies have routinely found that domestic violence among police officers is much higher than in the general population. A story today from ProPublica notes that in Elkhart, Indiana, a sergeant was disciplined for failing "to report domestic violence by a fellow officer, who had battered a woman and shot her cat." Mason's story illustrates how it's not just corrupt cops but people in varying levels of power that have a propensity to protect their own first and to treat assaulting women like no barrier to public employment.
Religious headwear still forbidden on Capitol Hill. Now "Democrats are attempting to overhaul a centuries-old rule banning hats in an effort to accommodate lawmakers who wear religious headwear," reports The Hill. The change was spurred by the recent election of Ilhan Omar (D–Minn.), who wears a headscarf and will be among the two first Muslim women in Congress and the first Somali-American.
FREE MARKETS
In New York City, public housing officials challenged the finding of lead paint by the city's own Health Department in 95 percent of the time since 2010.

Private landlords did so just 4 percent of the time.

Read our just published investigation: https://t.co/1m2LW5SeeN

— J. David Goodman (@jdavidgoodman) November 18, 2018
QUICK HITS
Translation: We in big tech want the federal government to write regulations that will protect us from the disruptive effects of the market. https://t.co/dLmsoF8D36

— Zach Weissmueller (@TheAbridgedZach) November 19, 2018
• Are stagnant incomes a myth? A new study from the Congressional Budget Office suggests so.
• This doesn't promise to end well: An international coalition is coming together in New York City today to discuss how to regulate Airbnb.
• A police chief in the Washington state town of Republic told Fox & Friends that he "cannot and will not" enforce a new law banning people under 21 from owning guns.
• Virginia politicians are trying to revive the Equal Rights Amendment.
• Ohio Republican lawmakers are once again grandstanding about a near-total ban on abortion.
• Democrat Bill Nelson conceded to Republican Rick Scott in the Florida governor's race.
• "Today the WikiLeaks story isn't just about the line between transparency and security, but about the question of when the mere act of releasing information becomes information warfare," writes Atlantic senior editor Kathy Gilsinan.
• Federal rules make pot shops easy prey for thieves:
Legally-operating pot shop was robbed by a Sheriff's deputy, who pretended he was executing a raid. Cannabis shops are a target for thieves, because pot shops are not permitted to take credit cards, only CASH, because banking systems are regulated by the federal government. https://t.co/70iPcdmkYj

— Mistress Matisse (@mistressmatisse) November 19, 2018
• To look at the Ottoman empire during and following World War I, "as they fought and failed alongside the Central Powers," is also "to dig into the rise of what we know now of as the Middle East" and "to understand how the First World War and its aftermath gave birth to a violently remade region, with new borders, new territories and, as we are now only too aware, new conflicts," writes the Oxford historian Eugene Rogan at spiked.
• Podtails anyone? Home Bar is "essentially a Keurig for booze."