Are the FDA's E-Cigarette Restrictions Legal?
The new rules arguably violate the law that gave the agency authority to regulate tobacco products.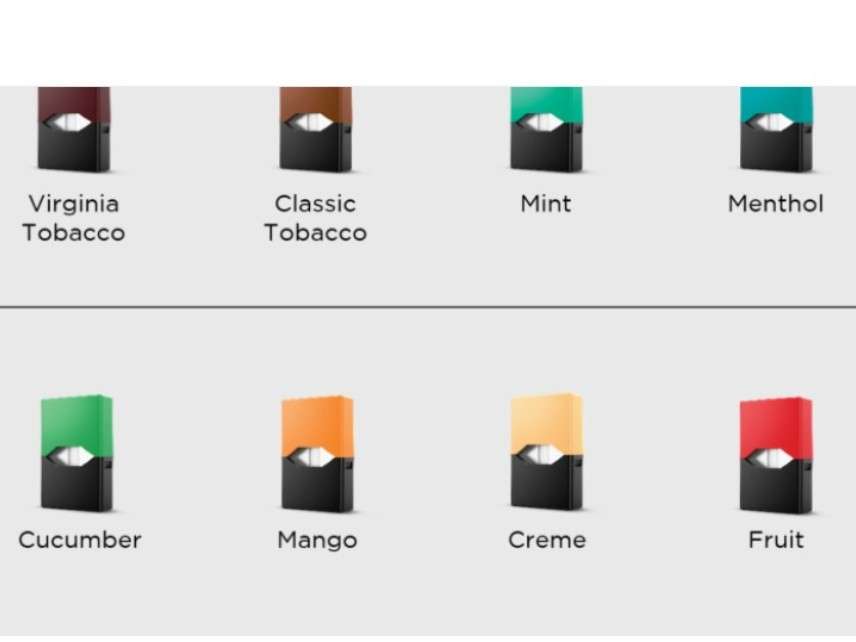 The e-cigarette restrictions that the Food and Drug Administration announced yesterday differ from the agency's rumored plans in one way that may be legally important. In addition to allowing sales of the targeted flavors (everything but menthol, mint, and tobacco) by vape shops, tobacconists, and online vendors that have age verification, the rules described by FDA Commissioner Scott Gottlieb allow other retailers to sell them in "a section" that "adequately prevents entry of persons under the age of 18," as long as the products "are not visible or accessible to persons under the age of 18 at any time."
That language seems to be aimed at getting around a limit on the FDA's power that was included in the Family Smoking Prevention and Tobacco Control Act, the 2009 law that gave the agency the authority to regulate tobacco products. It says the FDA may not "prohibit the sale of any tobacco product in face-to-face transactions by a specific category of retail outlets." Since the FDA officially is allowing all categories of retail outlets to continue selling flavored e-cigarettes, it arguably is complying with that limit.
Then again, the option of creating a segregated section, presumably with a separate cashier (since the products cannot be visible to minors at any point), probably will not be feasible for most retailers. "What we are envisioning is a separate room or a walled-off area," Gottlieb told The New York Times. "It needs to be a complete separate structure. A curtain won't cut it." Lyle Beckwith, senior vice president for government relations at the National Association of Convenience Stores (NACS), says that sort of arrangement is "not practical." Hence the rule arguably amounts to a de facto ban on sales of flavored e-cigarettes in convenience stores and any other businesses that admit minors, which the Tobacco Control Act does not allow.
"The Tobacco Control Act is clear that the FDA can't discriminate against one type of retail outlet, and that's what they're trying to do here," Doug Kantor, a NACS lawyer, told the Times. "There is a very good chance this will end up in litigation, and lawyers are looking at that right now."
It's not clear the FDA actually wants convenience stores to create adults-only sections, which would require the same ID checks that are already required for selling e-cigarettes. If store employees cannot be trusted to verify that customers buying e-cigarettes are at least 18 (which is the implicit justication for the new restrictions), how can they be trusted to make sure that customers entering the e-cigarette section are at least 18?
As described by Gottlieb, the FDA plan does not directly regulate merchants, telling them which products they may sell under what circumstances. Nor does it directly regulate e-cigarette manufacturers, telling them which products they may sell to which retailers. The FDA instead plans to make the flavored e-cigarettes themselves illegal, but only in certain contexts.
Gottlieb said the FDA will do that by selectively revisiting its 2017 decision to change the deadline for seeking regulatory approval of e-cigarettes from 2018 to 2022. "I'm directing the FDA's Center for Tobacco Products (CTP) to revisit this compliance policy as it applies to deemed ENDS products that are flavored, including all flavors other than tobacco, mint and menthol," Gottlieb said yesterday. "The changes I seek would protect kids by having all flavored ENDS [electronic nicotine delivery system] products (other than tobacco, mint and menthol flavors or non-flavored products) sold in age-restricted, in-person locations and, if sold online, under heightened practices for age verification."
Since the original deadline for submitting e-cigarette applications to the FDA has already passed, "revisit[ing] this compliance policy" for flavored e-cigarettes sold in places that minors can enter would make those products illegal in that context. But the very same products would remain legal when sold by age-restricted stores or websites. It's a pretty weird, roundabout way to accomplish what the FDA wants, but it has the advantage of avoiding the time-consuming process of formally issuing a new rule.