An Act of Congress Could Bring Hemp to the Shelves of Your Local Grocery Store
Grocery store trends look good for hemp farmers and entrepreneurs in 2019.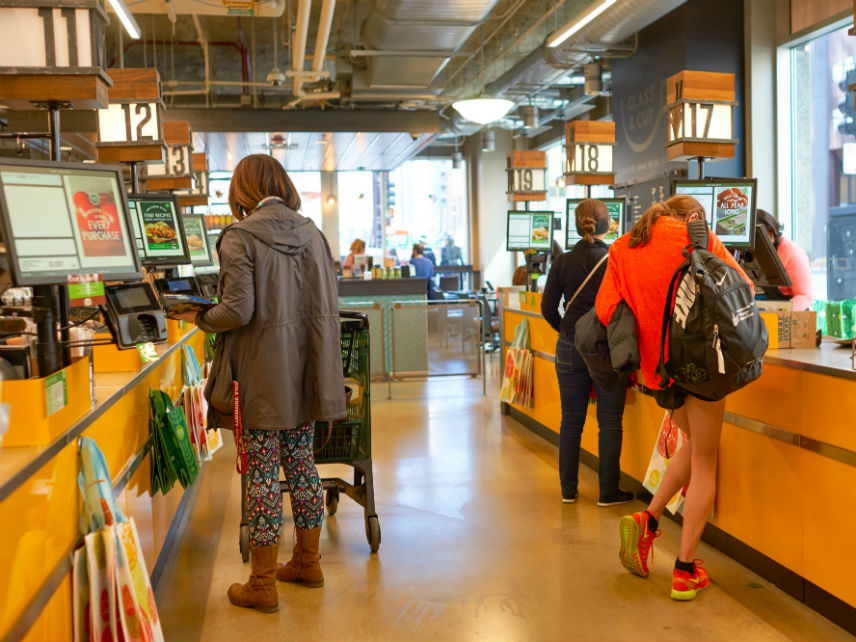 After decades of prohibition, consumers across America may soon be able to access hemp products in grocery stores and other everyday places.
Hemp, a nonintoxicating cousin to marijuana, has many uses. Its fibers, for example, can be used for clothing or ropes. Hemp seeds, hearts, and oil can be used in edible products. The naturally occuring cannabidiol (CBD) that can be extracted from hemp has been credited with reducing chronic pain and intense childhood epilepsy syndromes. While hemp has enjoyed a long farming history (even George Washington grew it), confusion about its proximity to pot has led government prohibitionists to ban the crop.
Now, a bill is providing hope for hemp farmers and entrepreneurs.
The Agriculture Improvement Act of 2018, a.k.a. the farm bill, contains language that would "legalize industrial hemp and make hemp producers eligible for the federal crop insurance program." Disagreements over work requirements for food stamps have been stalling the bill's progress, but Senate Majority Leader Mitch McConnell (R–Ky.) assured reporters this week that the full legalization of hemp would be included in the final version of the bill.
That would be "a huge step for the American hemp industry," says Jason Amatucci, founder of the Virginia Industrial Hemp Coalition. "What the 2018 farm bill will do is legitimize the industry to states, banks, insurance companies, Wall Street, and investors. It will help to clarify any legal gray areas that federal and state agencies have towards hemp and their end consumer products."
Amatucci and others in the industry hope the bill will get to President Donald Trump's desk this session, or at least in early 2019.
Meanwhile, Whole Foods has just released its forecast for the top 10 food trends in 2019. One is that "hemp-derived products are going mainstream." An interest in the crop's benefits has inspired many brands to enter the hemp business.
The luxury natural skin care business Andalou Naturals, for example, has launched a CannaCell® Skin Care line with more than 25 skin, hair, and body care products containing hemp stem cells. And breweries have started adding hemp and CBD to products—to the extent that regulators will let them.